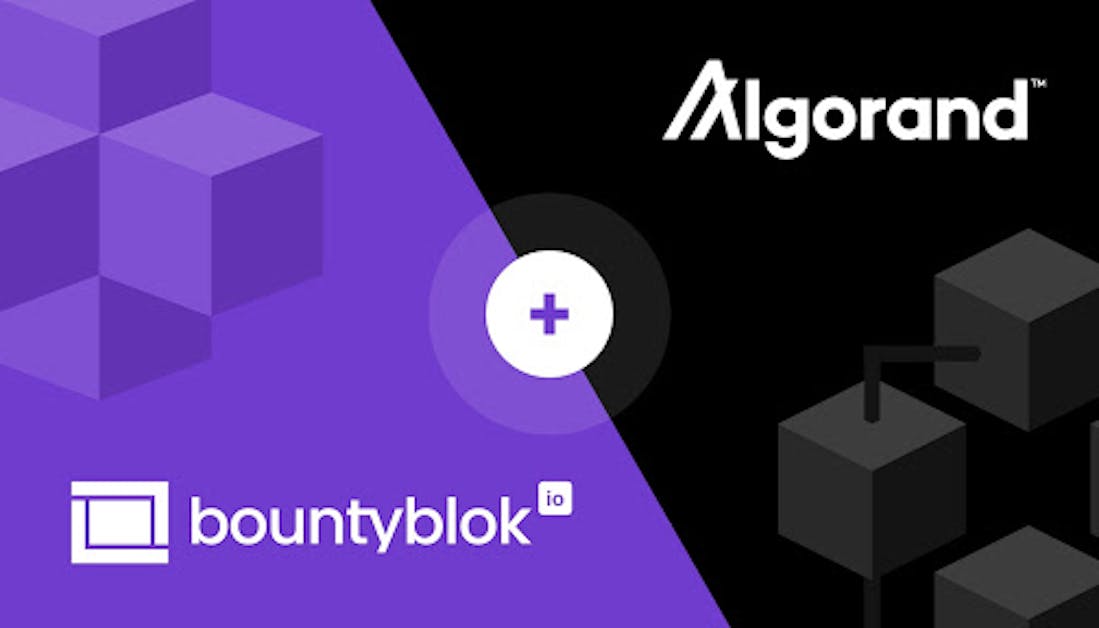 August 25th, 2020 - Since the Algorand Foundation launched its Grant Program this year, many developers and innovators around the world have been eager to participate. After thorough review and selection, we are delighted to announce that bountyblok has received an Algorand Foundation Grant, to make it easier for applications to acquire new customers and engage them through bountyblok's incentivization and reward system.
bountyblok is a gamification platform used by third-party applications to create challenges and tasks that can easily integrate with their existing product. Implementing gaming mechanics into applications highly motivates and promotes user engagement and thus is key for applications to not only maintain but also grow their user base and revenues.
"Achievements and rewards should belong to the user who has earned it, and blockchain technology can enable this by storing the information on a safe and secure decentralized database such as Algorand", said Dimitri Nikolaros, Founder of bountyblok.
"We are delighted to support bountyblok's grant application," said Sean Lee, CEO of the Algorand Foundation. "Their innovative gamification approach enables their partners to easily deliver all the benefits of user rewards and, by choosing Algorand as their blockchain platform, they have ensured their ability to grow to many millions of users."
Algorand Foundation is proud to support this project with funding through the Algorand Foundation Grant program. For more information on bountyblok specifically, please read their blog or visit https://www.bountyblok.io. If you are interested in submitting a project for support from the Algorand Foundation Grant program, please apply here.