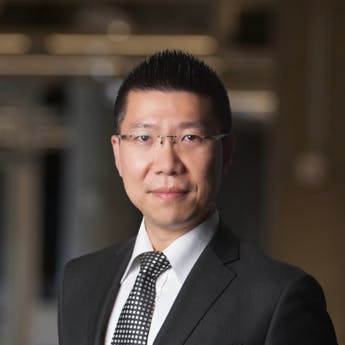 We're excited to announce that Sean Lee has joined the Algorand Foundation as its new Chief Executive Officer. Sean joins us on the 1 year anniversary of the Algorand mainnet go-live. His arrival signals the Foundation's ambition to accelerate the growth of the amazing community and ecosystem that has developed around the Algorand protocol during its first year.
"When the Algorand project launched a year ago, its promise of delivering a truly scalable public blockchain to enable a secure and borderless economy, struck me as hugely inspiring" said Sean, "Now, a year later, having the opportunity to lead the Algorand Foundation's global team, as it strives to deliver on that promise, is a fantastic journey and one that I'm eager to begin".
Sean is an accomplished leader with extensive go-to-market experience working with start-ups and global technology companies in North America and Asia.  He is an inspiring conference speaker focusing on digital innovation, cloud strategy and FinTech. Prior to the Algorand Foundation, Sean held leadership roles within Dell Technologies, Pivotal and EMC, working with clients and partners across 20+ countries.  
Sean holds an Executive MBA from the Chinese University of Hong Kong and a Double Major in Computer Science and Mathematics from the University of Waterloo in Canada. He is an avid Star Wars fan, an amateur photographer, and a whiskey enthusiast.