by The Algorand Foundation
As was previously announced, the Algorand Foundation's Economic Advisory Committee (EAC) is responsible for establishing economic policy and economic research priorities. A key focus is to govern, manage and adjust economic policy as necessary to ensure the long-term viability, security and fairness of the Algorand network and ecosystem.
Today, the Algorand Foundation is excited to announce Co-Pierre Georg as the latest member to the EAC.  This comes on the heels of last week's announcement of Massimo Morini joining the EAC. We are pleased to welcome them to the Algorand community and look forward to the contributions they will make to the Algorand network.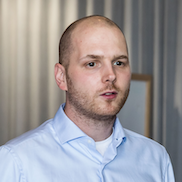 Co-Pierre Georg
Member, Economic Advisory Committee, Algorand Foundation
Co-Pierre Georg is an Associate Professor at the University of Cape Town and holds the South African Reserve Bank Research Chair in Financial Stability Studies. His research interests focus on systemic risk and financial interconnectedness with a particular interest in the nexus of financial innovation and financial stability. He obtained his PhD from the University of Jena in 2011 and has published both in finance and interdisciplinary journals. Co-Pierre's research has received awards from the European Central Bank, the SAFE Center of Excellence at Goethe University, the Volkswagen Foundation, and the Institut Louis Bachelier. He has been a consultant at various central banks and held visiting positions at MIT, Oxford, Princeton, and Columbia University. He is a Research Associate at the Oxford Martin School for the 21st Century and the Imperial College Center for Global Finance and Technology, as well as a Research Affiliate at the Columbia University Center for Global Legal Transformation.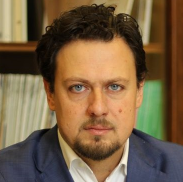 Massimo Morini
Member, Economic Advisory Committee, Algorand Foundation
Massimo is a member of the Algorand Foundation's Economic Advisory Committee and also serves as head of Rates and Credit Modelling, and Coordinator of Model Research, at IMI bank. He is Professor of Fixed Income at Bocconi University and teaches Blockchain and Cryptocurrencies at Swiss Finance Institute Lugano. He has been Advisor and Trainer at the World Bank, the Monetary Authority of Singapore and several private and public financial institutions.  He published several quantitative papers and is the author of the seminal books Understanding and Managing Model Risk, and Counterparty Credit Risk, Collateral and Funding.
Massimo's main areas of interest are rates and credit modeling, risk management, and technology-enabled transformation of financial markets. He authored the first articles proposing blockchain and smart contract solutions for financial instruments, often quoted by US regulators. As board member, he headed the Valuation, Collateral & Risk Management working group at R3 blockchain consortium of banks. He led the development of smart contracts for collateralized derivatives with trusted computation on Ethereum. In the field he researches on decentralized financial market infrastructures, layer-two solutions and stability mechanisms, and his work on blockchain featured on Coindesk, Bitcoin Magazine, Harvard Business Review.

We encourage our community to follow the foundation's official social channels for more news and announcements from the EAC!