MISSION
The Algorand Foundation's Economic Advisory Committee (EAC) is responsible for establishing economic guidelines and economic research priorities. 

RECENT NEWS & UPDATES FROM THE EAC
SEP 06, 2019 . Algorand Foundation Economic Advisory Committee Announcement: Preliminary Economic Improvement Proposal Submission Guidelines
By Massimo Morini, Chief Economist, Algorand Foundation
In the spirit of transparent communication regarding ongoing ideas and proposals, Massimo Morini shares preliminary guidelines for Economic Improvement Proposals from the Algorand Community.
AUG 02, 2019 Massimo Morini: Longer Term Focus on Economic Growth & Development
By Massimo Morini, Chief Economist, Algorand Foundation
Massimo Morini shares his thoughts on recommending actions to encourage behaviours aligned with long term value creation.
JUL 30, 2019 Promoting an Economic Equilibrium in the Algorand Ecosystem 
By Massimo Morini, Chief Economist, Algorand Foundation
Massimo Morini shares the vision of the EAC to introduce mechanisms that encourage participation in the consensus protocol, establish a well functioning market for Algos, and promote sustainable growth of the ecosystem.

MEMBERS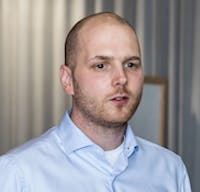 Co-Pierre Georg
Member, Economic Advisory Committee
Co-Pierre Georg is an Associate Professor at the University of Cape Town and holds the South African Reserve Bank Research Chair in Financial Stability Studies. His research interests focus on systemic risk and financial interconnectedness with a particular interest in the nexus of financial innovation and financial stability. He obtained his PhD from the University of Jena in 2011 and has published both in finance and interdisciplinary journals. Co-Pierre's research has received awards from the European Central Bank, the SAFE Center of Excellence at Goethe University, the Volkswagen Foundation, and the Institut Louis Bachelier. He has been a consultant at various central banks and held visiting positions at MIT, Oxford, Princeton, and Columbia University. He is a Research Associate at the Oxford Martin School for the 21st Century and the Imperial College Center for Global Finance and Technology, as well as a Research Affiliate at the Columbia University Center for Global Legal Transformation.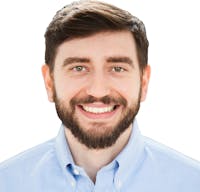 Guido Molinari
Member, Economic Advisory Committee
Guido is Managing Partner at Prysm Group, an economic consulting firm specialized in incentive design, token economics and governance for the blockchain and distributed ledger industry. He has led the firm's consulting, education and research work with corporates, academic institutions, investment funds, and international organizations including IBM, MIT Sloan, Polychain Capital, and the World Economic Forum. He has led engagements with startups backed by Andreessen Horowitz, Sequoia Capital, and Union Square Ventures, with over $1B in total funding. He has presented at major industry conferences including Consensus, Yale Blockchain Conference, Crypto Economic Security Conference and Blockchain Revolution Global.
Guido is a former investment banker at Merrill Lynch and has been a visiting lecturer in entrepreneurship at Columbia Business School and the London School of Economics, and an Imperial College Master in Innovation business coach. He is a Fellow of the Royal Society of Arts and holds a BA in International Economics & Management from Bocconi University, a Graduate Diploma in History of Art from the Courtauld Institute of Art and a joint MSc in International Management from HEC Paris and the London School of Economics. Most recently, he completed the Executive Education program at MIT Sloan in "Blockchain Technologies, Business Innovation and Applications".