The Algorand Asia Accelerator program is a collective initiative between the Algorand Foundation, Borderless Capital (the Algorand-focused blockchain venture fund) and powered by LongHash Ventures, supporting blockchain startups and entrepreneurs to build decentralized applications on Algorand blockchain with an emphasis on Asia.
The Application period for the program was 8th June, 2020 - 17th August, 2020.
The Algorand Asia Accelerator Program commenced on 19th October 2020 and culminated with the Algorand Asia Accelerator Demo Day on January 22nd 2021.
Algorand Asia Accelerator Demo Day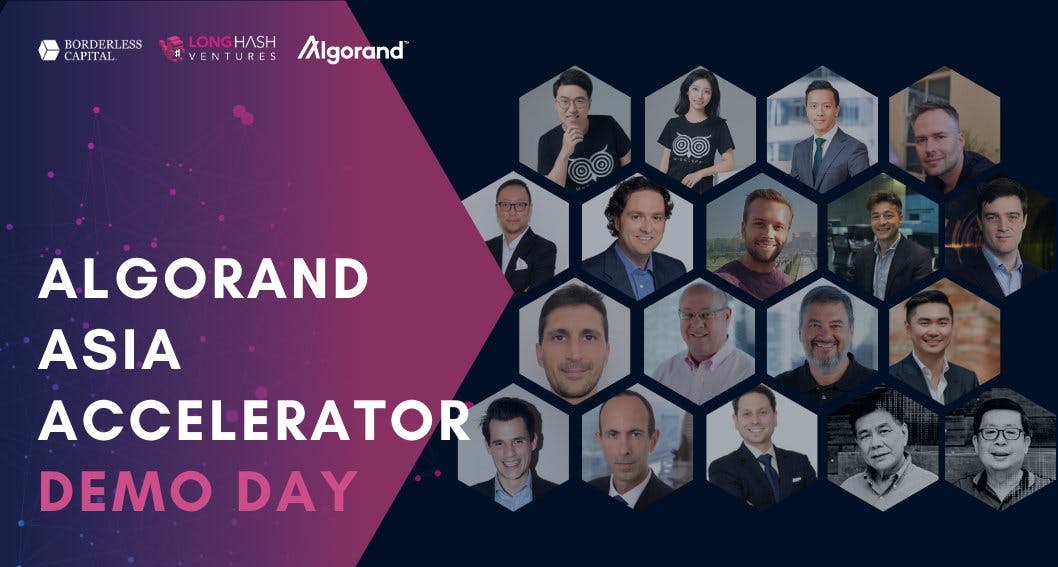 On 22nd January 2021, the ten diverse projects selected for the Algorand Asia Accelerator program took to the stage to present and pitch their projects to a room of leading investors and industry experts. Watch the cohorts as they pitch their projects and present their vision of Finance 3.0 to a global audience.