The Algorand Europe Accelerator program is a collective initiative between the Algorand Foundation, Borderless Capital and Eterna Capital. The program is designed to support blockchain start-ups and entrepreneurs in building decentralized applications on Algorand blockchain with an emphasis on Europe.
The Application period for the program was October 15th, 2020 - December 18th, 2020 and the number of applications received exceeded 200.
The Algorand Europe Accelerator Program commenced in January 2021 and culminated with the Algorand Europe Accelerator Demo Day on April 29th, 2021, with the eleven startups selected presenting their project pitches.
Algorand Europe Accelerator Demo Day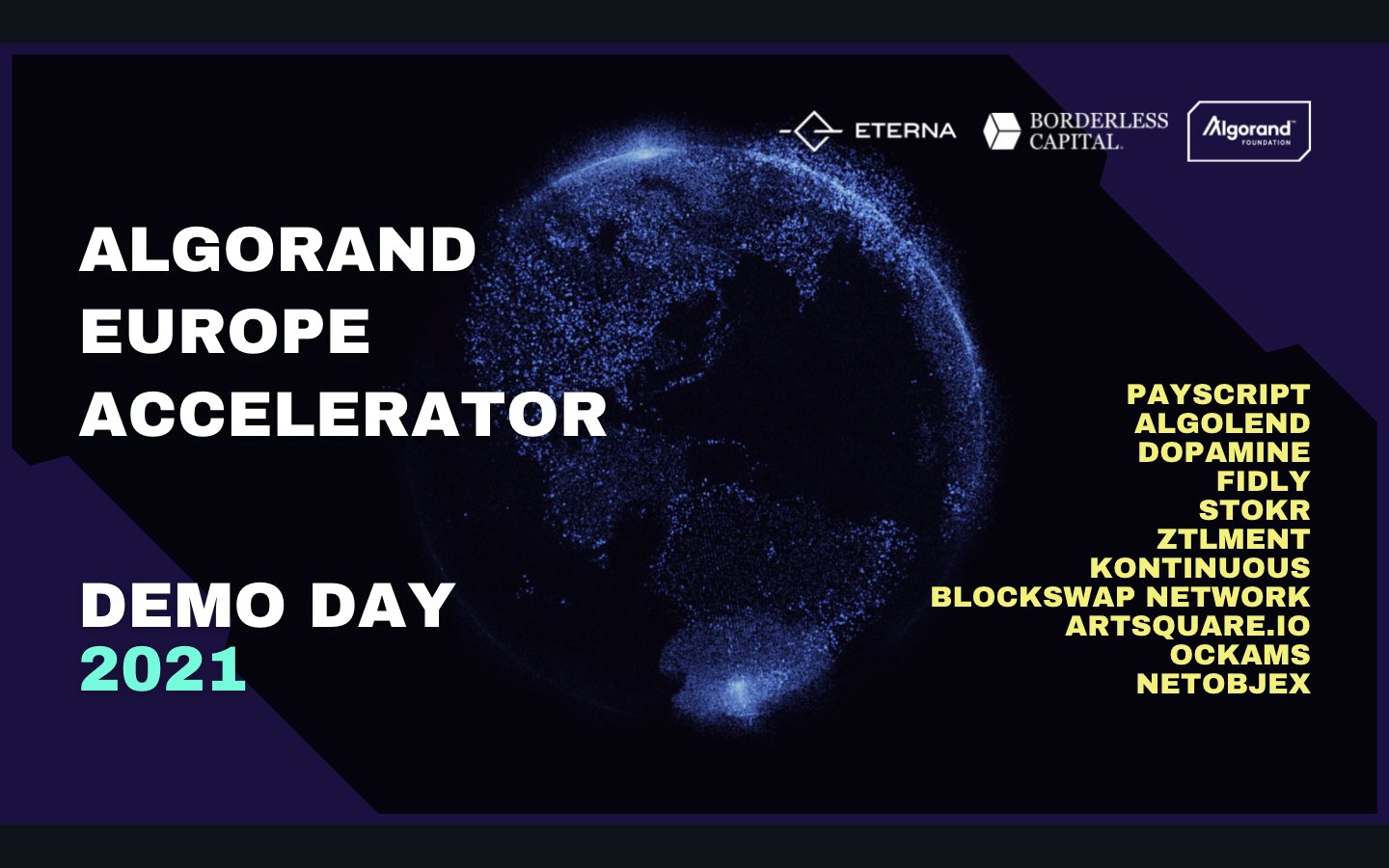 On 29th April 2021, eleven projects from Algorand Europe Accelerator took the virtual stage to present their pitches to a room of leading investors and industry experts. The featured projects are creating valuable solutions spanning Payment, Lending, Infrastructure, IoT and Network-driven Platforms - all built on the Algorand blockchain.
Payments