In partnership with FinnoVista, Algorand Foundation sponsored the FinnoSummit: Blockchain Accelerator which kicked off February 2021. Offering startups a challenge to "transform business and society in Latin America using a blockchain solution", the Accelerator brought in over 90 team applications from 13 countries, each vying for the 10 finalist positions. Teams were required to have an MVP focused on emerging markets in Latin America and the Caribbean, and have worked together on the project for at least 6 months.  
The applications were narrowed from 90 to 10 finalist teams. Over a 6 week period, those finalist teams participated in pitch training, business development, marketing and technical workshops, and were connected with industry mentors from the Algorand ecosystem. During the virtual FinnoSummit Finale, Algorand Founder Silvio Micali was hosted in a fireside chat, and Algorand Foundation CEO Sean Lee welcomed the top 10 teams to pitch their projects to an audience of over 400 global attendees. 
With blockchain solutions spanning remittances, supply chain, enterprise tech, insurance and closed loop currencies, the following teams were selected as the top five winners.
1st Place: Lemon Cash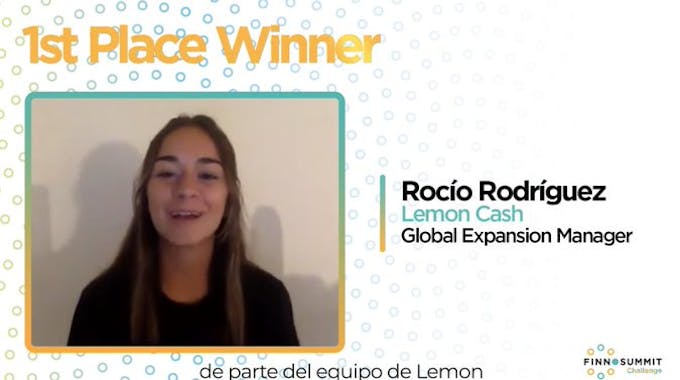 A virtual wallet and ecosystem that aims to digitize people's economy, and seeks to include unbanked or underbanked people in the financial system. 
2nd Place (tie): Quipu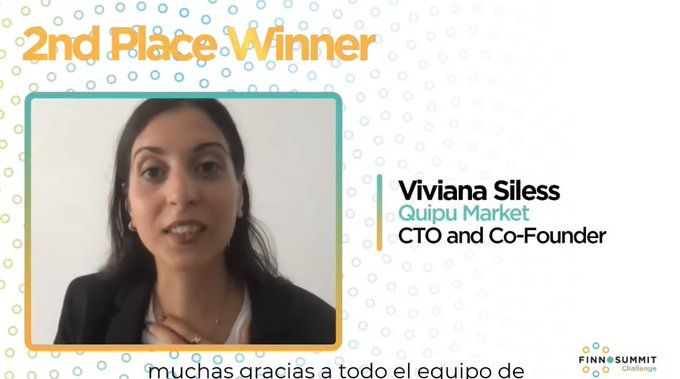 A community e-commerce market for informal micro-businesses to buy and sell locally without using money, while building creditworthiness.
2nd Place (tie) Carnes Validades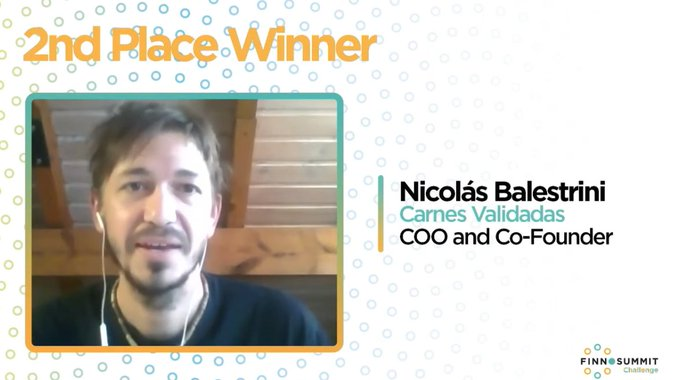 A global and ready to use SaaS platform that easily permits to supply chains for extended traceability of products, and allows the patrimonial activation of every animal (financial inclusion), and starts a new era for insurance in the supply chains.
4th Place: AGROS - An Information platform based on the Self-Sovereign Functional Agronomic Identities of family farmers to develop the Agri-Ecosystem.
5th Place: 88Insurtech - Changing the insurance industry by allowing and helping tech companies (super apps) and gig professionals to have access to intermittent protection just-in-time.
During the Finale presentations, the founders' passion and commitment to forging tangible social impact was palpable, and infectious. From facilitating identities for family farmers, to creating provenance and tracing for farm animals (NFTs for cows!), to enabling peer-to-peer transactions for unbanked populations, each project harnesses the unique capabilities of the Algorand blockchain to create platforms addressing human needs specific to LATAM regions. The Algorand Foundation team is honored to work with these groundbreaking teams to bring their visions to life.
Finnovista Finale Presentations