Encode Algorand Club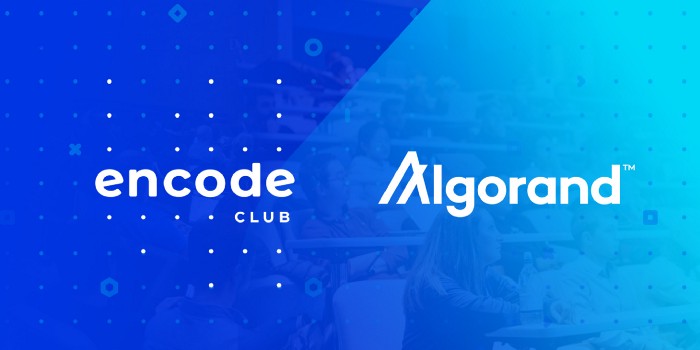 Encode Club is a community of university students, researchers and developers building in blockchain. Algorand is a very proud to be a sponsor of Encode Club, supporting a community of university students, researchers and developers building in blockchain and advancing blockchain adoption at universities worldwide. Algorand were a Gold Partner for the Future of Blockchain University Competition. After the success of Algorand as Gold partners for this winter hackathon, we were delighted to partner together for Encode Algorand Club.
The Club concept is to take teams of talented students/developers/hackers and help them bridge the gap to becoming a startup. We believe that when smart hackers finish hackathons, they have a lot of potential to keep building but are not ready for the commitment of going full-time. The club exists to get them to this next stage.
The 10+ week program included weekly workshops and 1-1 sessions, with 24/7 technical support provided to the participating teams to assist them in their development. The program fostered great collaboration between and across teams, building camaraderie, and provided an environment with a very positive, supportive atmosphere. The workshop topics included AMA's, technical deep-dives to lessons on fundraising and design. Jason Weathersby, Ryan Fox and Russ Fustino from the Algorand Developer Relations team provided incredible incredible support throughout the program.
The benefits of the program included;
A grant of £4k
Weekly support and guidance
Access to a private Discord community of other teams working towards the same goal
Mentoring from leading entrepreneurs and investors
Daily development support from Algorand's team
Help with product-market fit
Help with preparing to raise investment/further funding
The Algorand Club had some great speakers including our CEO, Sean Lee. You can watch this great Encode Algorand Club AMA session and the presentations from the program finale below.