To our community,
I wanted to quickly follow-up on the Algo auction buyback announcement made yesterday by the Algorand Foundation and provide some brief additional context.  
The foundation's Economic Advisory Committee announced two days ago that we are recommending to the foundation actions to encourage behaviours aligned with long term value creation. The implementation of the optional early redemption is simply the first step in a multi-step plan we are putting in place over the next few weeks to align market incentives with a longer term focus on economic growth and development for the project.  We have listened to community feedback and understand that additional work is required to adjust issues of supply, incentives, and fairness in the market. To that end, we are recommending several additional actions related to staking, supply, and incentives that we look forward to sharing with you all. 
Thank you all for your continued support of the project, and for the constructive suggestions you continue to share. 
_____________________________________________________________________
Massimo Morini
Member, Economic Advisory Committee, Algorand Foundation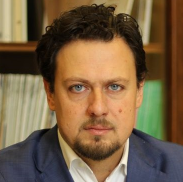 Massimo is a member of the Algorand Foundation's Economic Advisory Committee and also serves as head of Rates and Credit Modelling, and Coordinator of Model Research, at IMI bank. He is Professor of Fixed Income at Bocconi University and teaches Blockchain and Cryptocurrencies at Swiss Finance Institute Lugano. He has been Advisor and Trainer at the World Bank, the Monetary Authority of Singapore and several private and public financial institutions.  He published several quantitative papers and is author of the seminal books Understanding and Managing Model Risk, and Counterparty Credit Risk, Collateral and Funding.
Massimo's main areas of interest are rates and credit modeling, risk management, and technology-enabled transformation of financial markets. He authored the first articles proposing blockchain and smart contract solutions for financial instruments, often quoted by US regulators. As board member, he headed the Valuation, Collateral & Risk Management working group at R3 blockchain consortium of banks. He led the development of smart contracts for collateralized derivatives with trusted computation on Ethereum. In the field he researches on decentralized financial market infrastructures, layer-two solutions and stability mechanisms, and his work on blockchain featured on Coindesk, Bitcoin Magazine, Harvard Business Review.