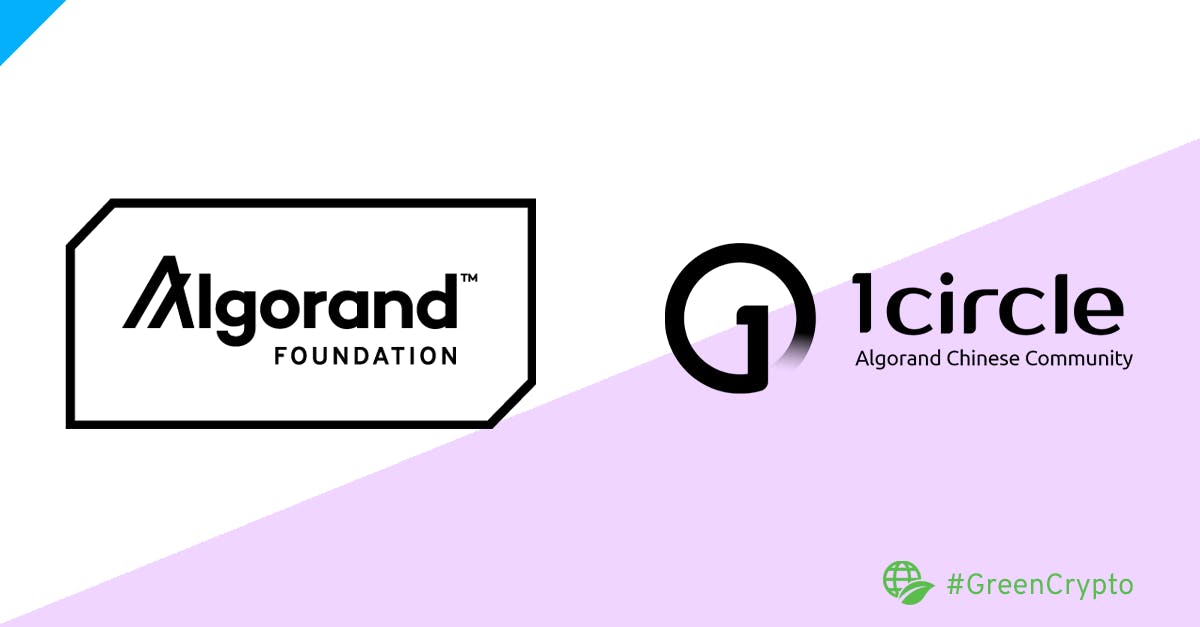 January 13th, 2022 - The Algorand Foundation today announces 1circle is the latest recipient of an Algorand Foundation grant award. The Algorand Foundation is excited to support 1circle in their mission to build an inspiring community on Algorand for global Chinese-speakers who are interested in learning about crypto trends, Dapp's, and projects built on Algorand. 
1circle provides a platform for community members to learn from and inspire each other.  A community website is built to provide the latest news on Algorand, market trends, and in-depth project analysis. It actively collaborates with other communities to drive Algorand protocol awareness. With the support from the Algorand Foundation, the grant will be used to reward our members who are contributing to the community, and Algorand's booming ecosystem.
"We are super excited to get support from the Algorand Foundation and it is a big step forward for us." said 1circle founder, Tian Tian, who started this journey in November 2021. "We appreciate the sustainable development of Algorand and wish to be part of the journey. Algorand is without doubt a great protocol with a bright future. ' 
"1circle strives to deliver enduring value to the whole Algorand community. With the joint efforts of our members, we published a bilingual ecosystem overview page on our website, a great starting point for anyone who wants to know what's going on in the ecosystem." - Tian Tian, 1circle Founder
"We witnessed fantastic community growth in 2021, ending the year with over 500,000 active members across our social and community channels. All these are made possible because of the participation and contribution from each of our community members. Supporting 1circle through our Grant program will continue the growth of the Algorand Community and support them on their mission to inspire a new generation of Chinese-speaking Algorand community members.'' - Summer Miao, Head of Communities Asia-Pacific at the Algorand Foundation. 
For more information on 1circle please visit www.1circle.io or follow them on Twitter. A full list of community engagement channels can be found a https://linktr.ee/1circle.
If you are interested in submitting a project for support from the Algorand Foundation Grant program, please apply here.