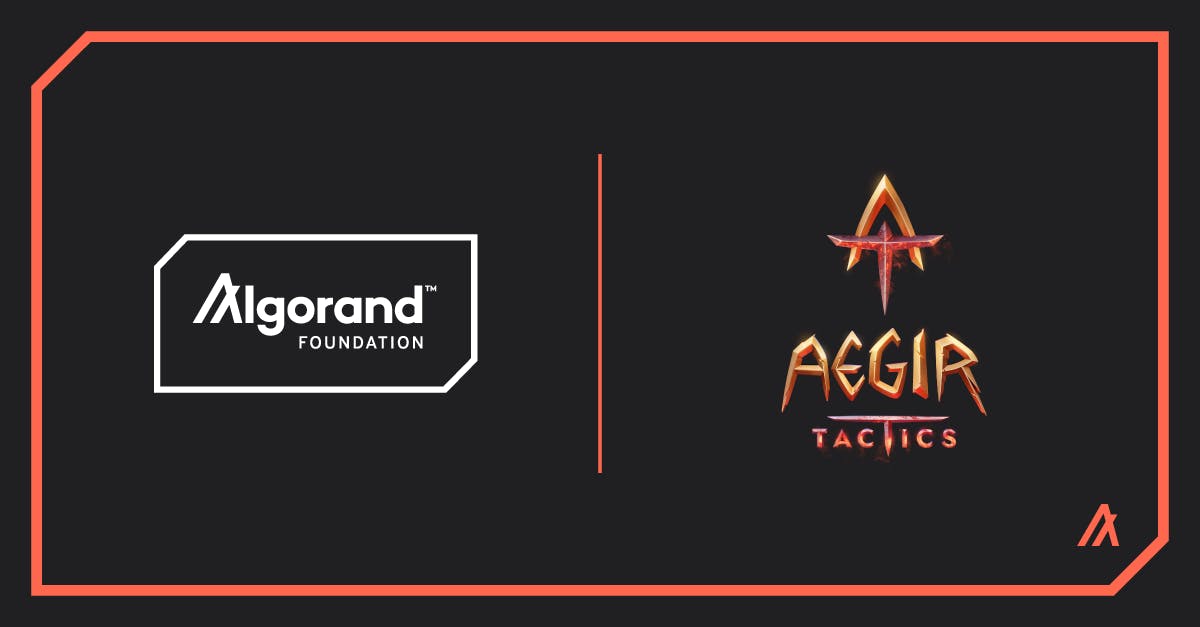 May 3rd, 2022 - The Algorand Foundation welcomes AEGIR to the Algorand ecosystem as our latest grant recipient.  AEGIR has received grant funding to support them in developing their digital card game on Algorand. 
AEGIR will utilize Algorand's blockchain technology to  enhance the player experience with tokenized collectibles, decentralized tournaments, and automated rewards. Algorand offers the security, scalability, speed, finality and low fees necessary for the AEGIR  project to succeed. 
Star Sight Labs believes that players deserve more from games. The digital card game genre is known for large paywalls and for withholding ownership of digital collectibles. Aegir Tactics aims to provide all players immediate access to fair gameplay and an opportunity to collect premium characters as ASAs. 
"Players have grown accustomed to today's gaming industry. Despite billions being spent each year, we still see small prize pools, excessive monetization, and digital collectibles you don't own. We look forward to building Aegir into a gaming ecosystem where the players come first." -Victor Shelstad, CEO
"We're excited to be supporting the great team at Star Sight Labs in their quest to disrupt the industry of digital collectible cards games with Aegir Tactics. In the past few months Jim, Victor and the rest of the team were able to build a strong community and make a real impact on the Algorand ecosystem. Combining real utility with sublime art is a great recipe for success in the NFT space and the best way to get non crypto people involved and Aegir Tactics has nailed it! I mean, have you checked out those Legends? They're magnificent!" - Piergiacomo Palmisani, Gaming Lead, Algorand Foundation
For more information on AEGIR please visit www.aegirtactics.com or follow them on Twitter.