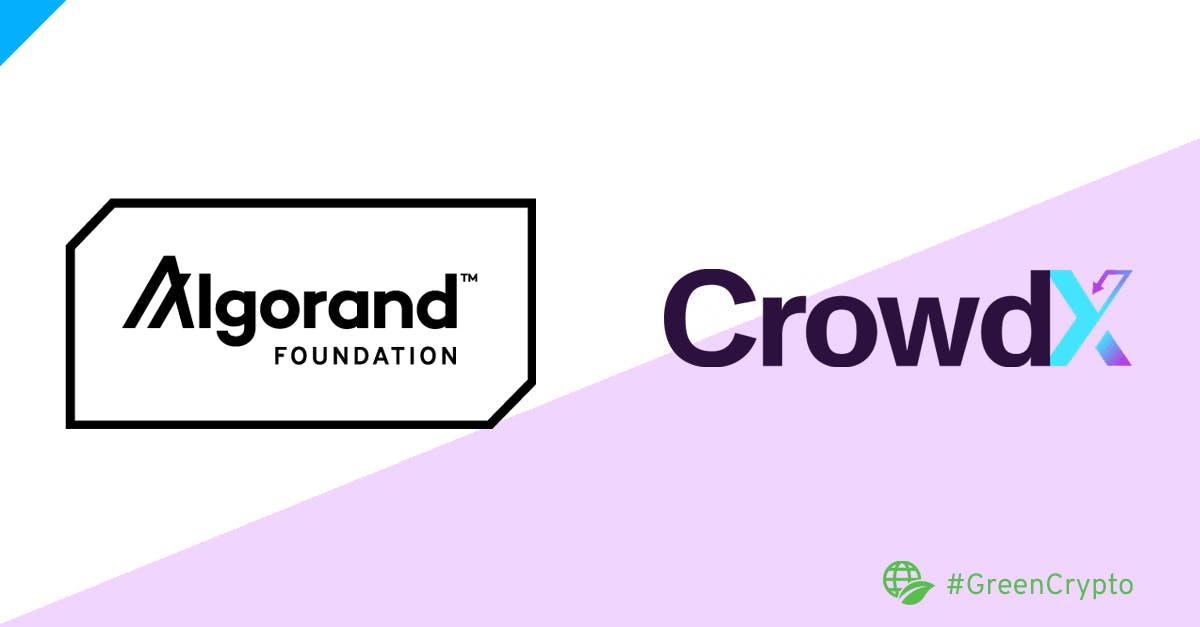 January 11th, 2021 - The Algorand Foundation welcomes CrowdX to the Algorand ecosystem as our latest grant recipient. CrowdX has been awarded a grant to support the creation of ECO NFTs derived from an existing forestry portfolio on the Algorand blockchain. CrowdX will mint NFTs on Algorand, backed by carbon credits and ultimately physical trees in partnership with established forestry fund management businesses. 
Mike McCudden, CEO Of CrowdX, commented "We founded CrowdX as a new capital market for privately held businesses. The technology developed allowed the creation of a complementary market for carbon credit trading, with registry functions residing on the blockchain. It was however vital that we undertook this in a sustainable manner, hence the decision to leverage the carbon-negative Algorand ecosystem."
The support of the Algorand Foundation is critical in ensuring CrowdX can launch a functioning, liquid market for carbon trading. In return for purchasing CrowdX Carbon, purchasers can receive a highly regulated, trackable and transparent NFT that unlocks natural capital in UK forests and beyond. As a result, this will help finance, institutions and businesses across the UK move forward towards a net zero carbon economy transition and 2030 goals.
'We're delighted to welcome CrowdX to the Algorand ecosystem through our Grants program. The Algorand network is perfect for minting ECO NFTs as it is built on an innovative, low power consumption, Pure Proof-of-Stake consensus protocol. Our low energy, low carbon footprint approach is a core feature of the Algorand network and our partnership with CrowdX shows adoption of blockchain technology doesn't have to come at a cost to sustainability and the environment'.  - Jason Lee, Algorand Foundation COO
For more information on CrowdX, please visit their website or follow them on Twitter. If you are interested in submitting a project for support from the Algorand Foundation Grant program, please apply here when applications re-open on January 12th, 2022.
About Crowd X: 
CrowdX was founded to address the real-world challenges holding back the growth of scale-up companies in the UK. 
Using the latest technology, CrowdX offers a low-cost, highly flexible solution for companies who are looking to consolidate their cap table, fund growth and provide investors with a realistic exit option. 
CrowdX Limited (FRN 950991) is an appointed representative of Prosper Capital LLP (FRN 453007) which is authorized and regulated by the Financial Conduct Authority.