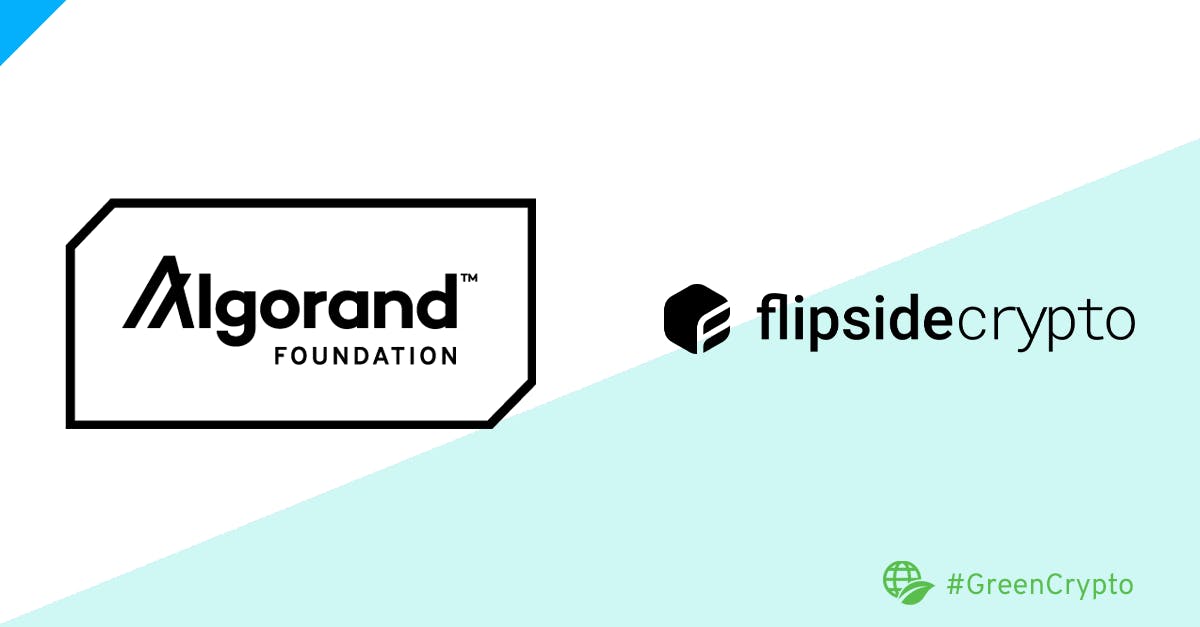 Miami, November 29th, 2021 - Algorand Foundation today announces a partnership with Flipside Crypto through our multi-year Algorand Ecosystem grant program. Flipside Crypto has received funding to develop a Community-Enabled Analytics (CEA) solution which is designed to reward community members for learning about, analyzing, and publishing blockchain data.
As the Algorand ecosystem continues to grow with the addition of new NFT marketplaces and DeFi offerings on Algorand, the need for sourcing data increases for ecosystem partners and projects. CEA will engage the Algorand community, by both sourcing data needs as well as offering extensive opportunities for analysts to earn Algo for their efforts. Community-Enabled Analytics (CEA) will be offered as a free analytics solution through this grant award, thus ensuring data remains free and accessible to community participants at all times.
Flipside Crypto helps protocols and DAOs acquire new, high-value users and gain access to the crucial analytic insights needed to support growth. Its bounty-based education model increases value throughout the ecosystem by providing mechanisms and motivation for users to continue to improve their blockchain-related skills. Flipside also drives additional value for partners by increasing users' blockchain skill levels, resulting in a larger, more engaged and robust user community.

Through Flipside, a community of analysts become active participants in the partner protocols and drive increased native token retention and circulation.  As a result partners acquire a highly engaged, educated community that continually self-improves, while users acquire valuable skills, industry expertise, and a mechanism for learning that benefits both themselves and the ecosystem at large. 
"We're excited to be continuing our partnership with Algorand and the Algorand Foundation," said Dave Balter, CEO of Flipside Crypto. "We believe that new users and analytic insights are the lifeblood of any blockchain ecosystem, and we're proud to help provide those crucial elements to promote growth for Algorand."
Flipside Crypto is an existing Algorand partner, as an early investor and relay node runner. 
"We're delighted to extend our partnership with Flipside Crypto through this grant award. We are very excited to see the power of CEA being utilised by the Algorand community. CEA will provide an unrivalled variety and depth of analysis which will support further community and ecosystem growth and retention. Fundamentally, this grant award ensures the data remains free and accessible to all." - Jason Lee, COO, Algorand Foundation
For more information on Flipside Crypto please visit Flipsidecrypto.com or follow them on Twitter. Submit the data questions you want to see answered by Flipside Crypto here!
If you are interested in submitting a project for support from the Algorand Foundation Grant program, please apply here.