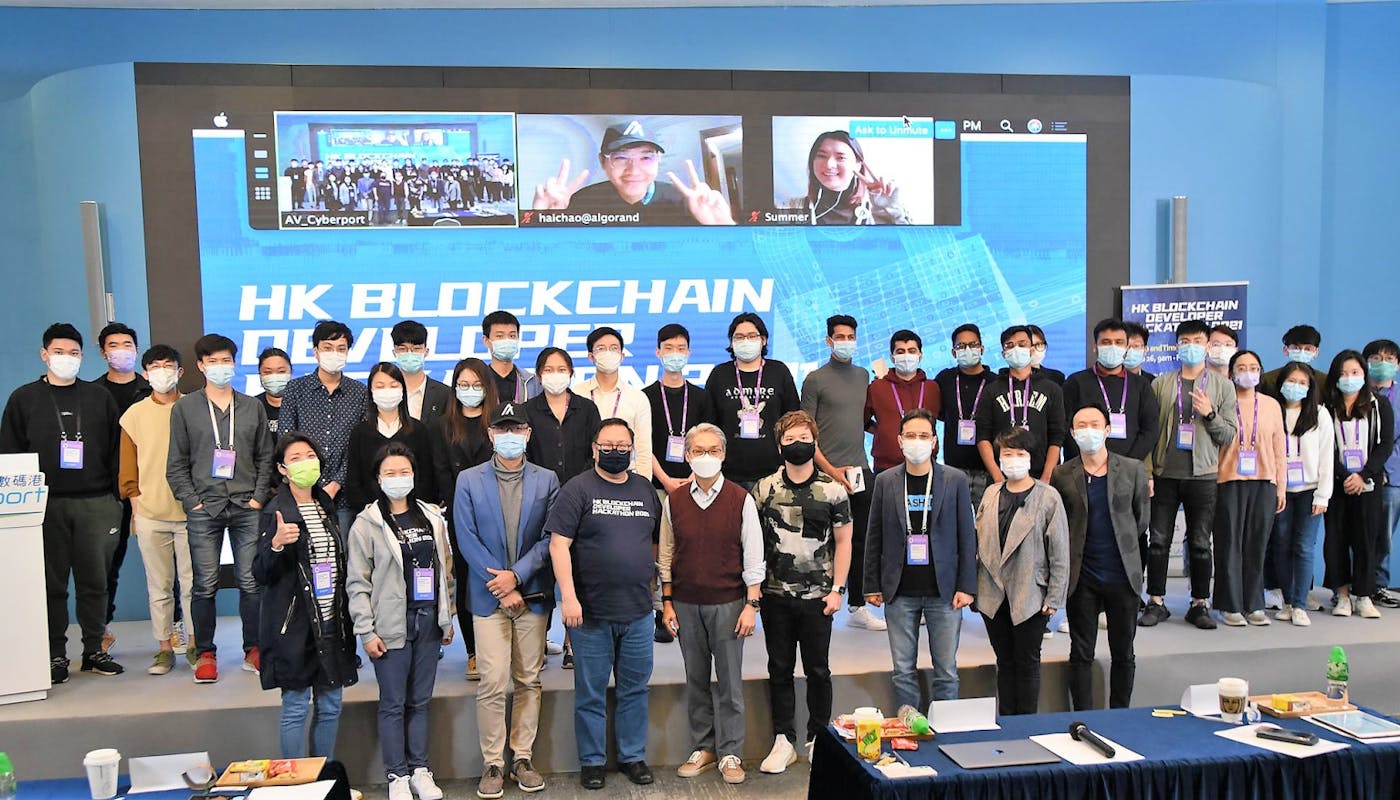 Friday, March 5th, 2021
Last week, Algorand Foundation, in collaboration with MIT Innovation Node, HashKey Group, and Cyberport, held this year's first blockchain hackathon in Hong Kong. With challenges set across trade financing and real estate development, the hackathon kicked off on Friday and ran through the sleepless weekend, finishing up on Sunday, February 28th.
As the technology and infrastructure provider, Algorand makes it simple and fast for developers to build blockchain powered applications. Developers can build on Algorand in their preferred programming languages, such as Java, JavaScript (node.js and browser), Go, and Python SDKs, along with REST APIs. We believe that blockchain is one of the main tenets of the next wave of technological innovation, and it is the Algorand Foundation's goal to nurture the next generation of blockchain developers and entrepreneurs in Hong Kong and the Greater Bay Area.
The HK hackathon attendees, despite coming from various backgrounds such as start-up companies, high school and university, shared the same passion towards blockchain technology. After 48-hours of intensive hacking, there were 6 teams who made it to the end and delivered impressive presentations with unconventional ideas addressing the business challenges. Keep reading to learn more details of the top winning teams:
First Place: Team BTCHoli
BlockEstate, an end to end, fully functioning blockchain-based product, was created by Team BTCHoli during the 48-hour hacking. BlockEstate leveraged Algorand Standard Assets (ASA's) to tokenize public sector bonds; utilizing Algorand's high frequency TSP for frictionless dividend output; and was able to handle multi-party transfers using Atomic Transfer with the future scalability and ability.
Click here to watch their presentation (starting from 1:27:00).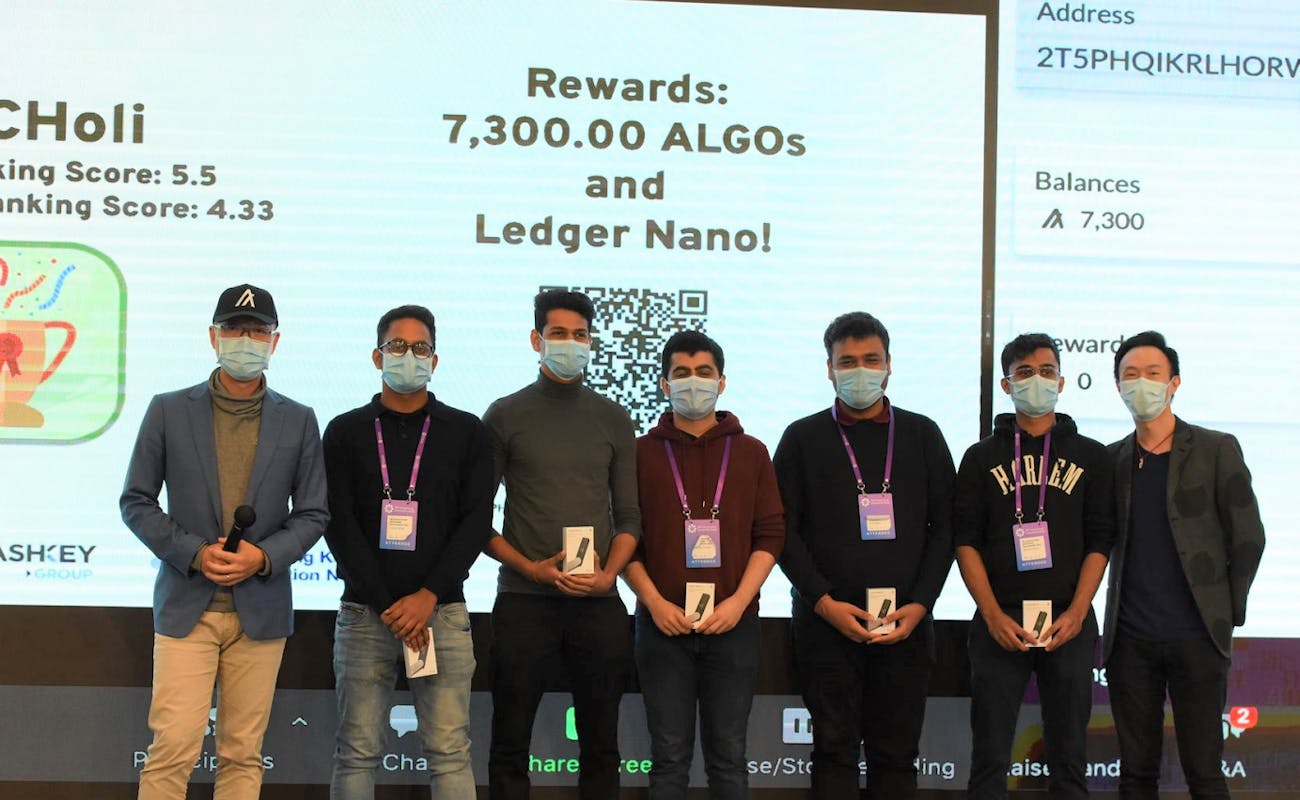 Second Place: Team INFI.IO 
There are 3 major problems in the current centralised financial system: highly constrained by fiscal reserves; financial needs not fulfilled by bonds; and high transaction costs. To address these, Info.io aims to build a block-based, end to end issuance and trading platform for security tokens financing infrastructure projects around the world. The team also gave a technical demo to demonstrate how the idea was made possible with Algorand technology (e.g. Algorand Standard Asset, Atomic Transfer etc.) - all happening in real time and confirmed on Algorand testnet.
Click here to watch their presentation (starting from 1:00:30).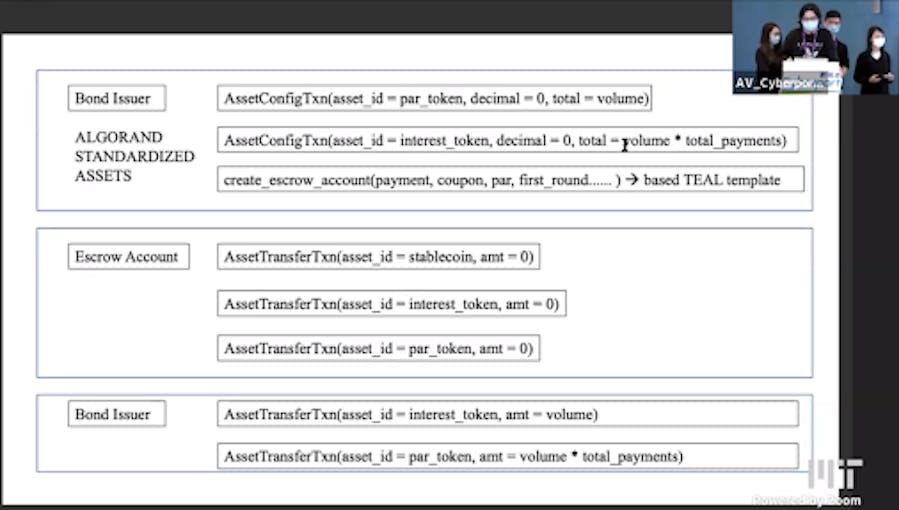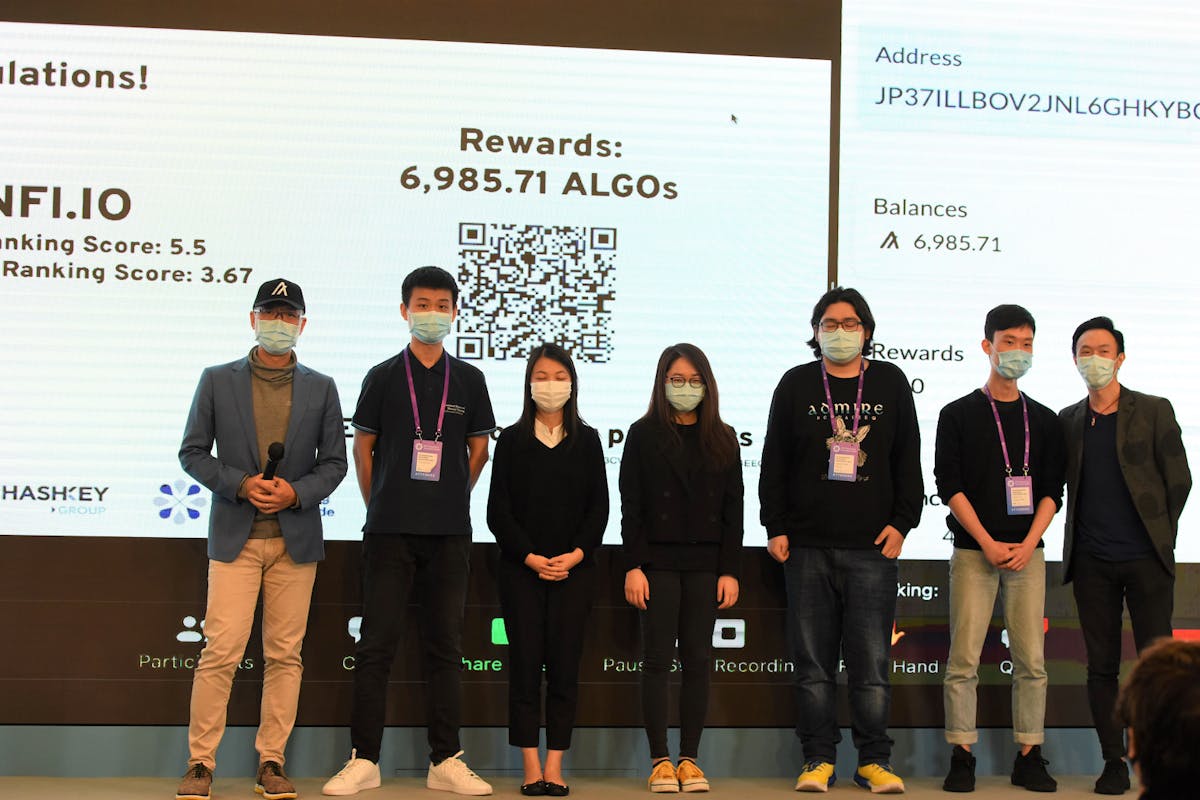 All 6 teams had been rewarded and the ALGO transactions were sent, received and verified on block explorer within 4.5 seconds!
"What a job well done! All the teams not only fully understood the business problems but also well utilized the technology which they haven't actually touched before." said Sean Lee, Algorand Foundation CEO. "Blockchain is going to be the next wave of technological innovation, which can really empower the industrial use cases. We are glad to provide such opportunities to the students for them to learn the technology and to build a valuable network."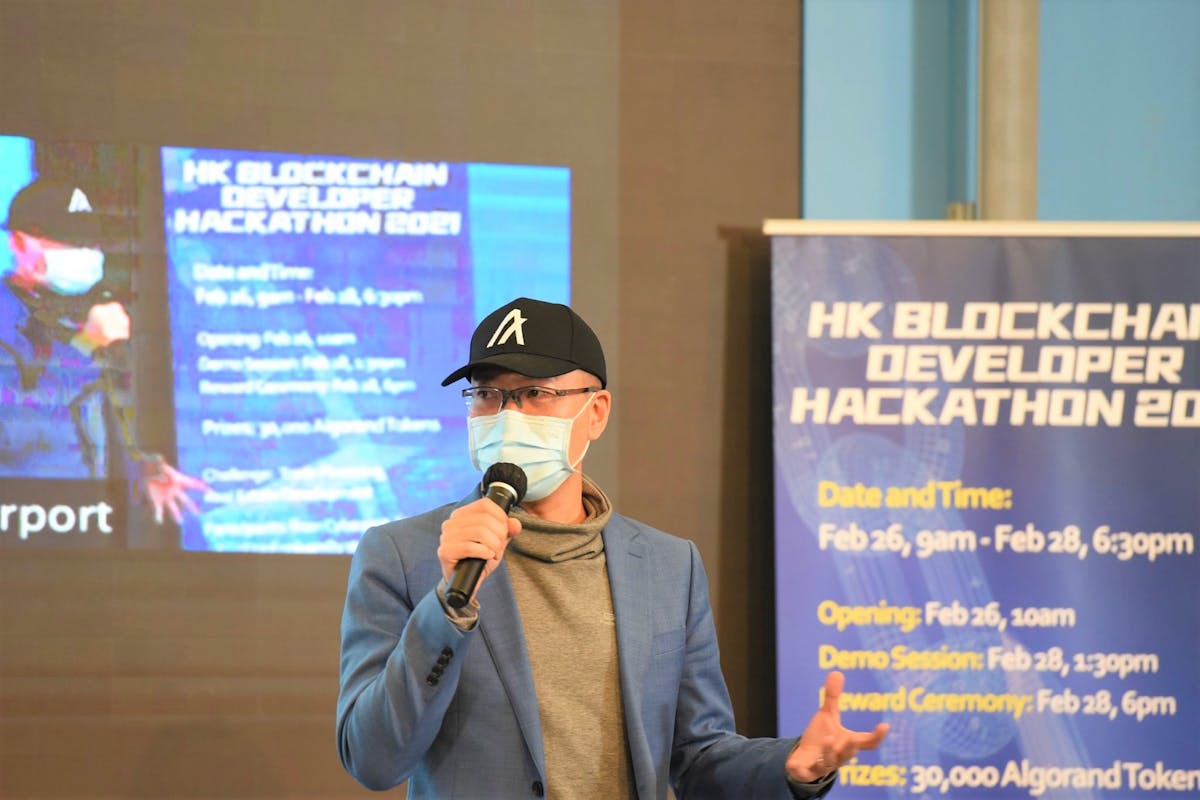 We'd like to convey our sincere thanks to everyone who participated and congratulations to all the winning teams! Stay tuned for more Algorand events to come!
###
About The Algorand Foundation
The Algorand Foundation is a not-for-profit organization that has a vision of a borderless, frictionless economy built on public, decentralized blockchain technology. The Foundation envisions a wide breadth of applications being built on the Algorand protocol by a new, broader community of blockchain and mainstream developers. The Foundation is committed to facilitating this innovation in a sustainable and eco-friendly manner. For more information, visit https://algorand.foundation.
About MIT Innovation Node
MIT announced the launch of an "Innovation Node" in Hong Kong in 2015. MIT Node works alongside alumni, affiliates and friends in the community to help galvanize the region's innovation ecosystem, to build long-term value and to be consistent with the MIT philosophy of Mens et Manus, Mind and Hand, for the benefit of all. Since its inception in 2016, MIT Node has worked with over 1000 participants across secondary, tertiary and professional.  In 2019, MIT Node was awarded the Invotech 2019 Firestarters Silver Award for innovation leadership and inclusiveness. Please visit: https://hkinnovationnode.mit.edu/
About Hashkey Group
HashKey Group is a leader in digital asset management and blockchain solutions. The Group provides a complete ecosystem across the entire digital asset landscape, ranging from capital, to custody, to technologies, trading, and exchange. HashKey's senior team has deep investment, governance, and technology expertise gained at tier-one banks, regulators, and fintech ventures. HashKey identifies high potential opportunities and delivers end-to-end solutions that operate within regulatory frameworks with high compliance standards. The Group has operations in Hong Kong, Singapore and Japan, and extensive partnerships with fintech and blockchain solutions providers, academic institutions, and associations. For more information, visit https://www.hashkey.com/
About Cyberport
Amid the wave of FinTech innovation, Cyberport is the key force spearheading and shaping Hong Kong's FinTech development. Backed by the HKSAR Government, Cyberport is the digital technology flagship in town committed to inspiring innovation, nurturing entrepreneurs, and attracting global talent, partners and companies to Hong Kong for collaborations and business opportunities. After over a decade of dedicated effort, Cyberport has developed into a mature and vibrant digital technology ecosystem, now home to more than 1,500 technology enterprises, including MNCs such as Microsoft, Lenovo, and IBM. . For more information, visit https://www.cyberport.hk/