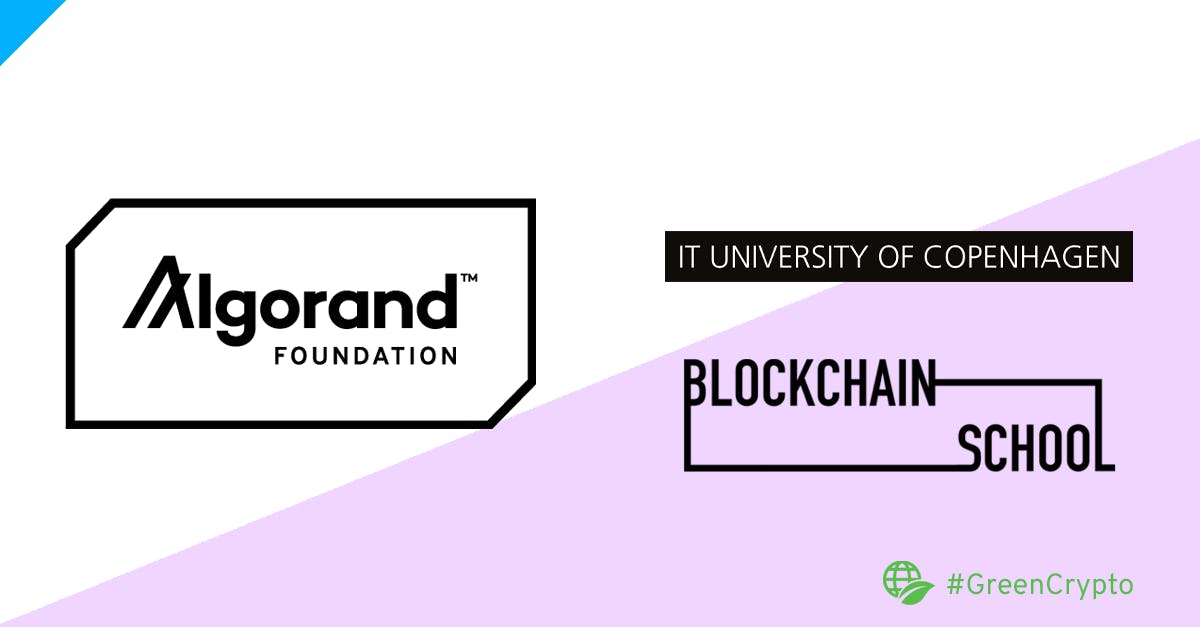 November 22nd, 2021 - The Algorand Foundation is delighted to announce that it has entered into a partnership with the IT University of Copenhagen for the 5th International Blockchain School – Winter Edition. The partnership is part of the Foundation's ongoing efforts to support education and participation in blockchain technology in general and the Algorand blockchain project itself. The Foundation is supporting this partnership through the Algorand Foundation Grants program.
The '5th International Blockchain School –Winter Edition' will be a PhD course to which both master and PhD students from Denmark and abroad will be invited in order to work on different use cases provided by public and private organizations in the forms of makathons and hackathons. 
The course organized by the European Blockchain Center will take place from January 24th to January 28th, 2022, in the facilities of the IT University of Copenhagen. The topic of the next Blockchain School is 'Sustainable Decentralized Finance' and its objectives are to create and disseminate blockchain-related knowledge, the development of pre-commercial PoCs or pre-commercial MVPs, as well as the contribution to the academic field of blockchain research based on the outcomes of the student projects. The best results for the Blockchain School, hackathons and makathons, will be presented at the Nordic Blockchain Summit along with a panel debate and keynote speeches revolving around the theme of the Blockchain School on January 28th, 2022. 
"We are delighted to announce our partnership with IT University of Copenhagen today," said Sean Lee, Algorand Foundation CEO. "We look forward to supporting the 5th International Blockchain School – Winter Edition which will support the next generation of entrepreneurs, innovators, and students through educating them on the disruptive potential of the Algorand blockchain. Education will facilitate further blockchain adoption, a key focus in the ongoing development of the global Algorand ecosystem".  
"The European Blockchain Center has been cooperating with private and public partners since the first Blockchain School in 2016 to create and disseminate knowledge on blockchain and DLT systems in an engaged discourse between academia and society. We are grateful for the financial support provided by the Algorand Foundation for our next edition of the weeklong Blockchain School. It's a pleasure being supported by such a visionary partner to jointly develop the blockchain economy of the future", says Prof. Dr. Roman Beck, founder and Head of the European Blockchain Center at IT University of Copenhagen.
The Algorand Foundation is proud to support this project with funding through the Algorand Foundation Grant program. For more information about the Winter School and where you can register,  please visit https://blockchainschool.eu/. 
If you are interested in submitting a project for support from the Algorand Foundation Grant program, please apply here.