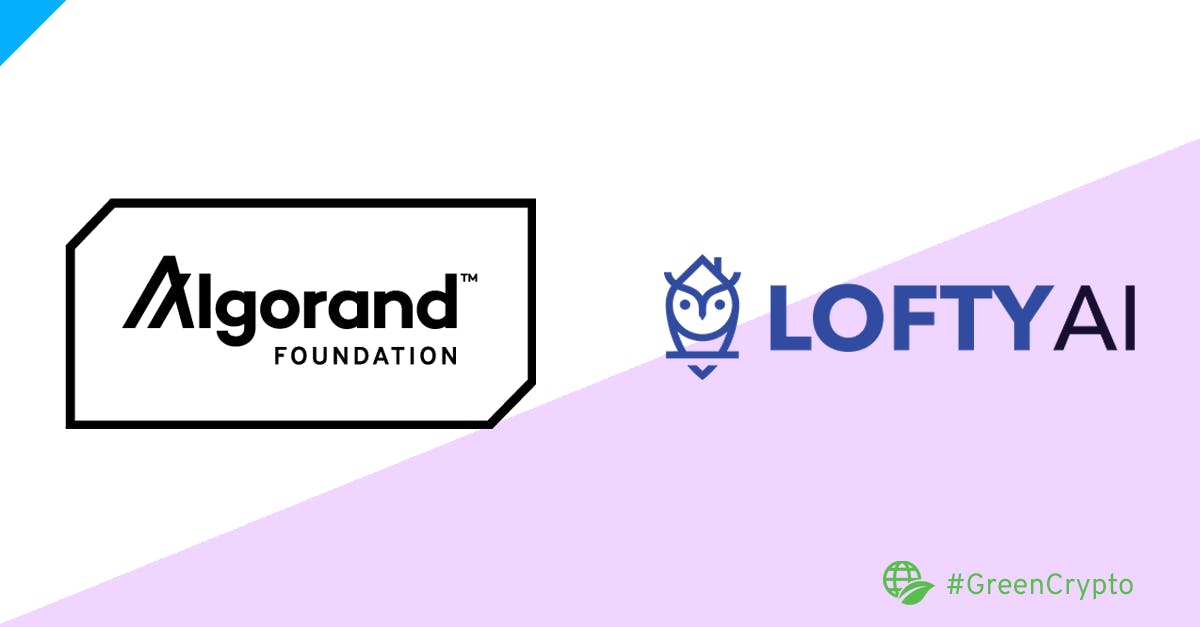 November 18th, 2021 - Algorand Foundation and Lofty AI today announce a partnership to provide a marketplace for tokenized real estate. We are delighted to welcome Lofty AI to the Algorand Ecosystem as our latest recipient of an Algorand Foundation Grant Award. 
Lofty AI enables people to invest in fractions of investment properties via the Algorand blockchain for as little as $50 and completed in less than 5 minutes.  Every property has been vetted by the Lofty AI proprietary A.I. algorithm and their boots-on-the-ground acquisition teams.
Lofty AI tokens are 100% liquid and can be sold anytime for no fees or penalties. Investors receive daily rental income starting on the first day they invest and tokens appreciate in value on a monthly basis as the properties appreciate.
Lofty AI's goal is to make real estate investing just as easy as buying crypto or stocks. They first began this journey in 2019 when they went through the prestigious Silicon Valley accelerator, Y Combinator. Since then they've raised $5M in funding and have assembled a team of experts in real estate, blockchain technology, and data. Lofty AI hopes to help solve the current housing crisis by giving renters the ability to purchase tokens in the properties they're renting––making them part-owners. This grant from the Algorand Foundation will help Lofty accomplish this feat along with providing the funds to build out their internal secondary marketplace.
Property tokens on Lofty AI can be purchased via credit card or bank transfer, and soon, will be eligible for purchase using Algorand-based currencies for international investors. Rental income is distributed to owners in USD which can be withdrawn anytime, with forthcoming options for rental income to be sent directly to a user's Algorand wallet.
"We couldn't be more excited to partner with the Algorand foundation to democratize real estate investing for all. The whole Algorand team has been a huge help from day one and we are extremely grateful for their support" said Max Ball, COO of Lofty AI. Had we not built our product on top of Algorand, we wouldn't be close to where we are today."
'We're delighted that Lofty AI is part of the Algorand Ecosystem and are excited to partner on this innovative concept. Algorand is a blockchain designed for the next generation of economic exchange and provides Lofty AI with the opportunity to build a highly scalable tokenized real estate marketplace on a chain which is guaranteed not to fork, while enjoying exceptionally low transaction fees'. -  Addie Wagenknecht, Head of Global Ecosystems and Technical Operations
For more information on Lofty AI please visit https://www.lofty.ai/ or follow them on Twitter. 
If you are interested in submitting a project for support from the Algorand Foundation Grant program, please apply here.