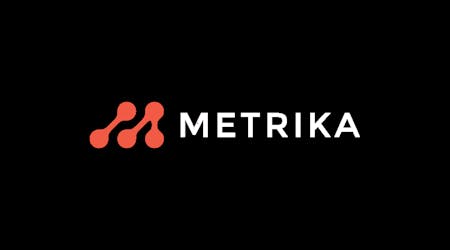 11th January 2021
We are excited to announce the launch of AlertHub, a platform for the Algorand community created by Metrika, in partnership with the Algorand Foundation, that enables monitoring and real-time alerting of Algorand accounts.
With AlertHub, users can subscribe to receive real-time notifications when relevant events occur on their accounts (or other accounts on the Algorand network). Account owners can be notified of anomalies in consensus participation, key registration information, status and balances, and large transactions. AlertHub's robust alerting system also allows developers and node-runners to focus on their core functions while mitigating their operational risks.
"By using AlertHub, users are empowered to maintain the health of their individual accounts as well as the overall Algorand network," said Nikos Andrikogiannopoulos, CEO of Metrika. "Providing members of the ecosystem with this monitoring capability is a huge step towards putting the practice of decentralized DLT operational governance in action."
"We are excited to see the benefits that Metrika's AlertHub will bring to the Algorand ecosystem" said Sean Lee, CEO of the Algorand Foundation. "AlertHub will make it easier for account holders to maintain their accounts in good standing and participate in the Algorand consensus protocol, contributing to the health of the system and promoting greater decentralization."
Get started by signing up on the AlertHub portal.
About Metrika
Metrika is building the world's premier operational intelligence platform for blockchain networks. Metrika partners with a variety of organizations, such as blockchain vendors, enterprises, and associations, to help them and their community members analyze the performance, security and reliability of their DLT network. Metrika's insights mitigate partners' operational risks while driving DLT operational governance for the ecosystem.
For more information, contact Renjie Butalid at [email protected] 
About Algorand Foundation 
The Algorand Foundation is a not-for-profit organization that has a vision of a borderless, frictionless economy built on public, decentralized blockchain technology. The Foundation envisions a wide breadth of applications being built on the Algorand protocol by a new, broader community of blockchain and mainstream developers. The Foundation is committed to facilitating this innovation in a sustainable and eco-friendly manner. For more information, visit https://www.algorand.foundation.