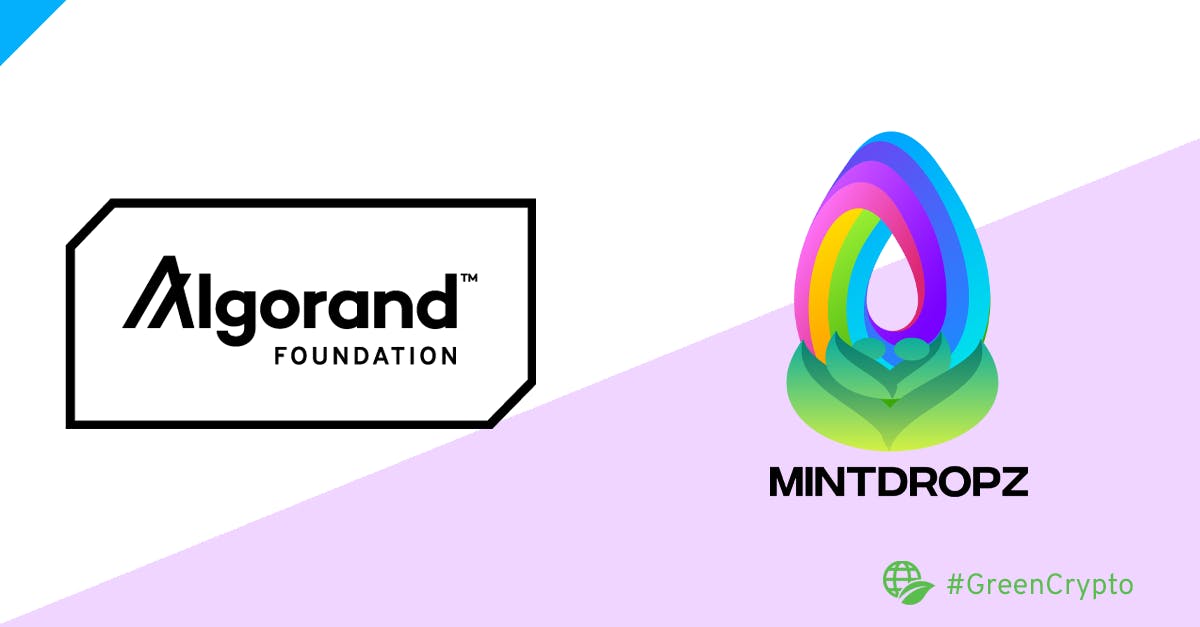 November 30th, 2021 -The Algorand Foundation welcomes Mintdropz to the Algorand ecosystem as our latest grant recipient. Mintdropz has been awarded a grant to build an ecosystem and community for NFT's on the Algorand blockchain. Mintdropz will enable people to easily launch and incubate NFT projects with no coding required.
Mintdropz, a Silicon Valley based startup, is building the next generation of technology that is disrupting the entertainment space and is bringing power back to the creators. Mintdropz will allow creators to directly sell NFT's from their own D2C platforms, apps, websites, and profiles.
Mintdropz will use the grant funding to build a platform that allows artists, creators, celebrities, and influencers to launch their own NFT storefront or marketplace with no code. The goal is to create a seamless process for those who want to create digital collectibles on Algorand. Mintdropz work with gamers, Hollywood stars/celebrities, NBA players, rappers, film production houses to build out their own platforms and will broaden the horizon for these creators to launch on Algorand.
"The Algorand Foundation values the importance of NFT marketplaces. Our grants program funding assists developers and projects build out their NFT marketplaces on Algorand.  We are excited to welcome Mintdropz as part of the ever-growing NFT ecosystem being built on the Algorand network.  Mintdropz is a unique use case as it will broaden the reach, awareness, and adoption of NFT's, as anyone will be able to launch their own NFT storefront or marketplace with no code".  - Addie Wagenknecht, Head of Global Ecosystems and Technical Operations
"Mintdropz deeply believes in allowing creators to live their dreams by expressing themselves with art and content. We also believe that Algorand is the blockchain that will foster the  future of innovation for NFT's and we want to make it easy for creators to take part of the revolution". - Robin Birla, Co-Founder of Mintdropz 
"We strongly believe that Algorand is a blockchain that is well suited for NFT's due to the low gas fees and eco-friendly nature that allows creators and collectors to buy and sell NFT's without the burden of having to spend massive amounts of money on gas fees. With Mintdropz easing the access to minting NFT and releasing projects on Algorand, we see the future of NFT's being eco-friendly, low gas fees, and extremely creative".  - Ryan Kumar, Co-Founder of Mintdropz 
For more information on Mintdropz, please visit their website or follow them on Twitter or join them on Discord. If you are interested in submitting a project for support from the Algorand Foundation Grant program, please apply here.