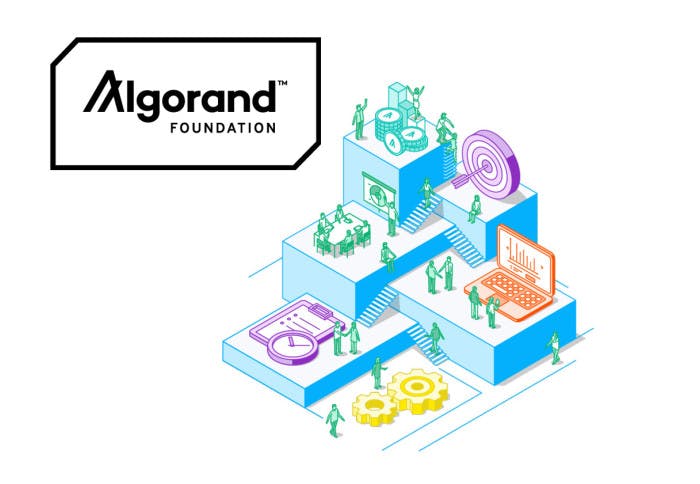 14th January 2021
The Algorand Foundation is today providing an update on the expected Participation Rewards for Algo holders in the first half of 2021. As seen in the chart below, the expected rewards for 1H 2021 will be >7%. Rewards are achieved through participation in the Algorand ecosystem via holding Algo in an online wallet. Private or non-custodial, online wallets will receive these rewards directly, while custodial or exchange wallets should receive these rewards from the exchange*.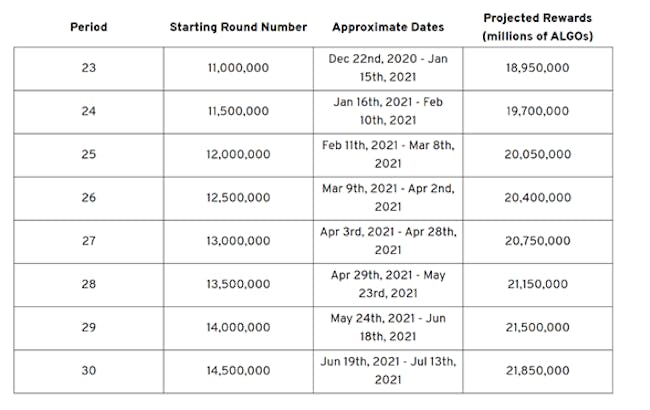 As announced at the end of 2020, and detailed in our new Long Term Algo Dynamics, the Foundation is working with the Algorand community to develop greater decentralization of governance of the Algorand ecosystem and in the distribution of grant funding. In broad terms, and following the spirit of Silvio Micali's proposal, this new model will mean that rewards will be higher for the members of the community that want to participate in governance and are eager to lock their tokens, to prove their long term commitment to the future of Algorand. The Foundation continues to gather input from Algo holders and the wider community on topics such as preferred voting mechanisms, weighting of holding size, definition of locking time and associated governance rewards. The Algorand Foundation facilitated the first public forum on these topics, via discord, just before Christmas. The transition from the current Participation Rewards model to the new Governance focused model will be gradual and will ensure a smooth transition for Algo holders. Through the first half of 2021, the Foundation will continue to engage with, and update, the community on delivering a compelling, governance reward model for the long term.   
Notes: *Not all exchanges distribute rewards to wallets held on their exchange, please contact your exchange provider for more details on their policy toward Proof of Stake token reward distribution.