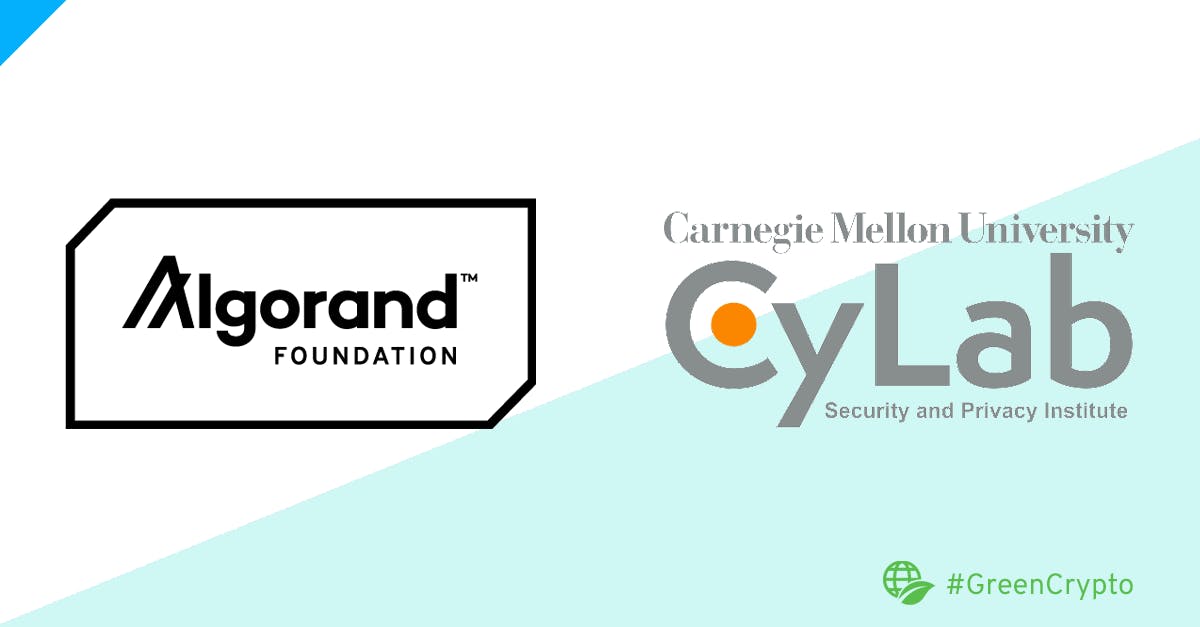 Pittsburgh, PA, United States, January 11th, 2022 - The Algorand Foundation today announces our partnership with Carnegie Mellon University to support the launch of the Algorand Blockchain Collaboratory Programme. This exciting partnership with Carnegie Mellon is part of the Foundation's University Programme's ongoing efforts to support education and participation in blockchain technology. 
The home for the programme will be CyLab, Carnegie Mellon's Security and Privacy Institute and university-wide collaboration hub for blockchain initiatives. Schools and colleges within Carnegie Mellon that are anticipated to participate in the blockchain activities include Carnegie Mellon's College of Engineering, School of Computer Science, Tepper School of Business, and Heinz College of Information Systems and Public Policy. 
"This partnership will help CyLab expand its interdisciplinary blockchain research and education programs. Algorand has an amazing research and technical team, and we very much look forward to our long-term collaboration," says Elaine Shi, Associate Professor of computer science and electrical and computer engineering at Carnegie Mellon University. 
"Carnegie Mellon's CyLab is the perfect partner for the Blockchain Collaboratory Programme," underlines Hugo Krawczyk, Principal Researcher at Algorand Foundation. "The initiative will serve as an interdisciplinary forum and will be a hub for research-driven, academic activities designed to advance faculty and student engagement in blockchain, cryptocurrency, cybersecurity, and related subjects. We are excited about the partnership with Carnegie Mellon University given their academic excellence and exceptional record in blockchain innovation."
Carnegie Mellon CyLab is the University's security and privacy research institute. Housed in the Collaborative Innovation Center, CyLab brings together experts from all schools across Carnegie Mellon, encompassing the fields of engineering, computer science, public policy, information systems, business, humanities, and social sciences. CyLab researchers and educators are fueled by the passion to create a world in which technology can be trusted.
The Algorand Foundation is committed to building a truly global blockchain ecosystem and our University Programme has supported other education and research projects in academia such the Algorand Fintech Innovation Hub at the University of Cape Town. 
If you are interested in submitting a project for support from the Algorand Foundation Grant program, please apply here when applications reopen from January 12th, 2022.