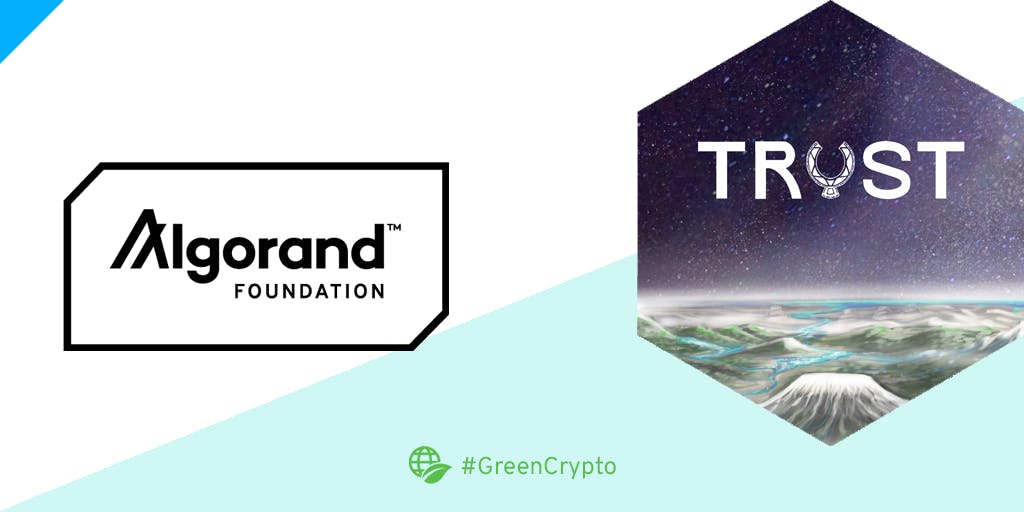 July 8th, 2021 -  Trust, a graphic novel and motion comic transmedia project, telling the story of a young Kenyan woman who learns about blockchain and uses it to transform her community, are the latest recipients of an Algorand Foundation grant award. 
Trust graphic novel and motion comic will share the transformative power of blockchain, to grow the global blockchain community in emerging economies and locations, where people's lives will be most transformed by the impact of cryptocurrencies. Set in a future African nation, telling the story of Moraa, a young woman who learns about blockchain and uses it to protect her homeland from cultural and ecological destruction. By using storytelling to educate readers about blockchain technology, Trust aims to inspire African youth to see a bright future and link them to blockchain training and resources to create it. The book will link readers to local blockchain training providers to help readers take the next step to becoming crypto users, entrepreneurs, and developers.
''We are delighted to support the Trust transmedia project through our grants program. Our grants program affords the opportunity to help educate the wider community on blockchain technology, innovation, use cases and adoption', commented Sean Lee, Algorand Foundation CEO. 'Supporting this project shows our own commitment to educating and advocating blockchain in Africa, and expanding the number of local developers and communities in these regions, supporting our goals at the Foundation of inclusion and participation''.
The team behind the project includes Kenyan artist and storyteller, Chief Nyamweya, blockchain educator Anne Connelly, producer Sarah Mallia, and a team of talented animators at Freehand Studios in Nairobi.
"Creating our graphic story, Trust, has been an invaluable practical education for me around the themes of decentralization, money and law - themes that are relevant to the lives of every human being on earth, and in Africa in particular, at this moment in time. I count myself extremely fortunate that Algorand and all the supporters of Trust share our belief in stories to capture a shared vision of a hopeful future." ~ Chief Nyamweya
"The generosity of the Algorand Foundation will ensure that curious minds from across the continent will find their place in the global blockchain community." ~ Anne Connelly
For more information related to the Trust Motion Comic and to view the motion comic teaser which showcases the amazing production and project creative go to https://www.trustgraphicnovel.com/motioncomic 
For more information on Trust educational partners go to https://www.trustgraphicnovel.com/learn