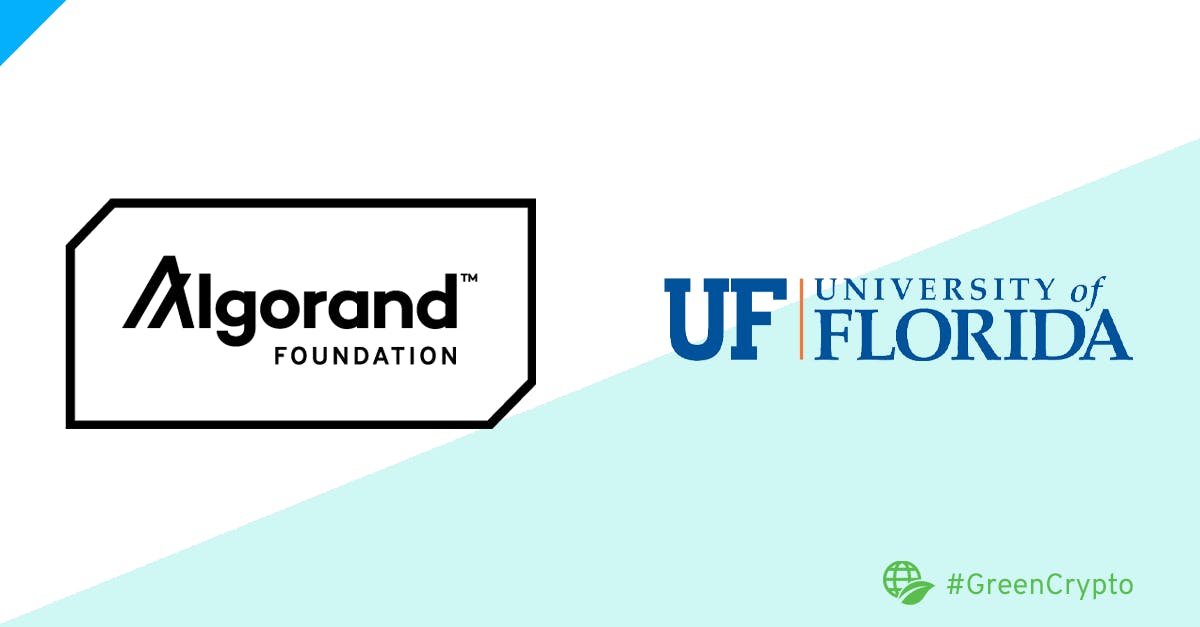 January 25th, 2022 - We are excited to share that the Algorand Foundation is partnering with the University of Florida to establish the Blockchain Lab - Powered by Algorand. This initial 1-year partnership is supported through the Algorand Foundation Grant Program and will support University of Florida in establishing, running and operating the Blockchain Lab. 
The lab will build a robust programme that will support blockchain education with specific usage of Algorand technology, including undergraduate classes and online certificate courses focused on blockchain technology. The Blockchain Lab will also support UF Blockchain student club activities and sponsor a Blockchain category at the annual University of Florida business plan competition.
The Blockchain Lab - Powered by Algorand will be housed in the UF Digital Worlds Institute at the College of the Arts. Digital Worlds Institute's primary mission is to explore emerging technologies, perform research, and create successful educational programs. Professor Marko Suvajdzic, the Associate Director of the Digital Worlds Institute and lead for the Blockchain Lab, explains: "I look forward to exploring the amazing vision of the future that we are set to actively create in collaboration with the Algorand Foundation. The Blockchain Lab will develop a robust program that will support blockchain research, education of blockchain developers, and build an ecosystem of future blockchain startups. The Blockchain Lab will act as an enabler of experimental and novel blockchain applications facilitated by Algorand technology. "
"Algorand Foundation  considers education and student community involvement essential in order to advance innovation in the blockchain space," underlines Hugo Krawczyk, Principal Researcher and Head of the Algorand Centres of Excellence Programme at Algorand Foundation. "We are excited about the partnership with the University of Florida given their exceptional record in the area of blockchain education."
UF's Digital Worlds Institute is on the cutting edge of digital arts and sciences — both in its research initiatives and innovative approach to education. The institute is a recognized leader in combining arts, communications, engineering and science, with a focus on advanced media systems. Founded in 2001 as a partnership between the College of the Arts and the Herbert Wertheim College of Engineering, the Institute has grown its initiatives across six additional colleges at UF.
The Algorand Foundation is committed to building a truly global blockchain ecosystem and our Grant and Development Award funding mechanisms have supported other education and research projects in academia such as the Algorand Fintech Lab at Università Commerciale "Luigi Bocconi" or the Algorand Fintech Innovation Hub at the University of Cape Town. 
If you are interested in submitting a project for support from the Algorand Foundation Grant program, please apply here.