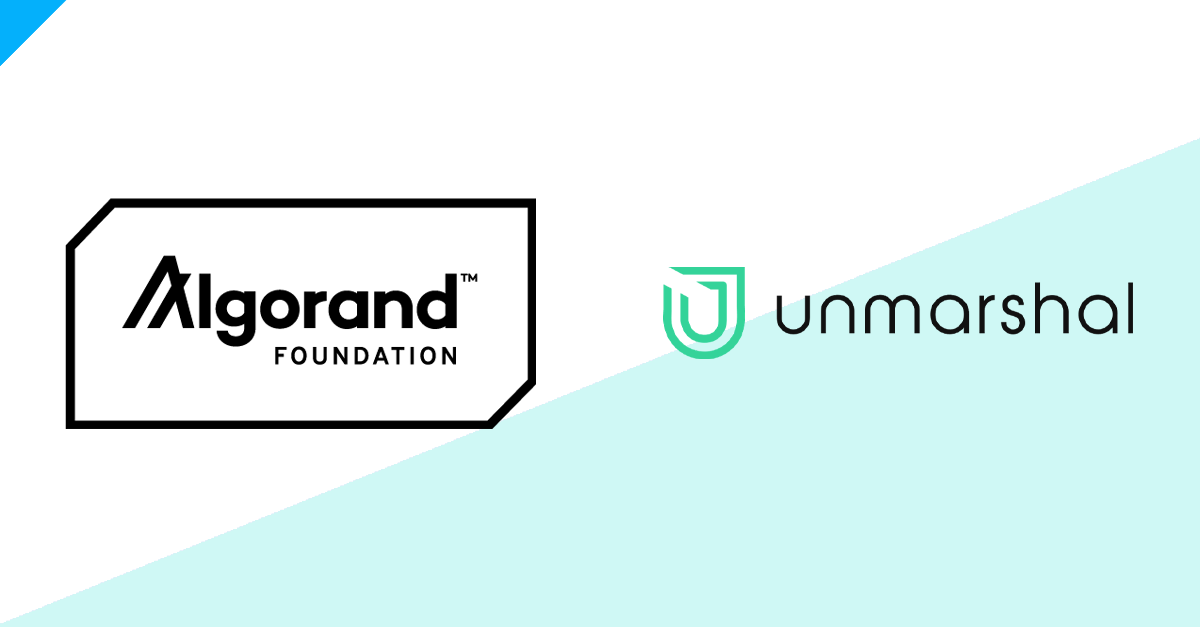 Unmarshal and the Algorand community have partnered, through the Algorand Foundation Grants program, to build a modern data Infrastructure layer on the Algorand Chain. Applications building on top of the chain can now depend on Unmarshal's data APIs and other end-point integrations to source rich, meaningful and reliable data from the chain.
Digital Payments Made Simple on Algorand
Designed by MIT cryptography veteran Silvio Micali, Algorand is built to support decentralized applications that can scale to billions of users to achieve instant and low-cost transactions. Some of the most prominent projects like Bleumi Pay, Monerium, Circle, Hummingbot and many more are leveraging Alrond blockchain to expedite digital transactions.
The high performance chain characteristics of Algorand like the process of a new block creation, subset of users who can participate, the rate at which the network can scale, makes Algorand one of the fastest open-source blockchain protocols to power the next generation financial products.
Unmarshal X Algorand = Build High Performing Applications
Unmarshal's data indexing layer will now enable developers to easily build their applications on Algorand, also empowering existing applications to scale, enhancing their users' experience. Unmarshal's infrastructure layer will currently support the following:
Rich Data for Wallet Balances
Decoded Transaction Details
Also, going forward, the tech team at Unmarshal will be working closely with Algorand in enabling more tech stacks which can allow developers to scale in no time with rich and reliable data.
"We are delighted to support Unmarshal in bringing their rich data APIs to the Algorand ecosystem. The ability to have rich, contextual and reliable data available to application developers will further enhance the power of the Algorand blockchain to create the next generation of finance that will bring blockchain technology into the mainstream." Sean Lee, CEO of Algorand Foundation
"Algorand is the first blockchain to introduce PPOS for ensuring high scalability, security and performance; accelerating decentralized finance. We are delighted to work with them to empower developers building New Financial Tools, Protocols and Services with real-time, rich and granular data from the Algorand chain." Manohar Kolagondanahalli, CEO of Unmarshal
About Unmarshal
Unmarshal is a Multi-chain DeFi data network aiming to deliver granular, reliable & real-time data to dApps. It provides the easiest way to query Blockchain data from Ethereum, Binance Smart Chain, Polkadot, Near and Solana. Unmarshal network consists of data indexers and transforming tools to power DeFi applications on any chain.
For any queries, reach out to us at [email protected]
For more information about Unmarshal, connect with us