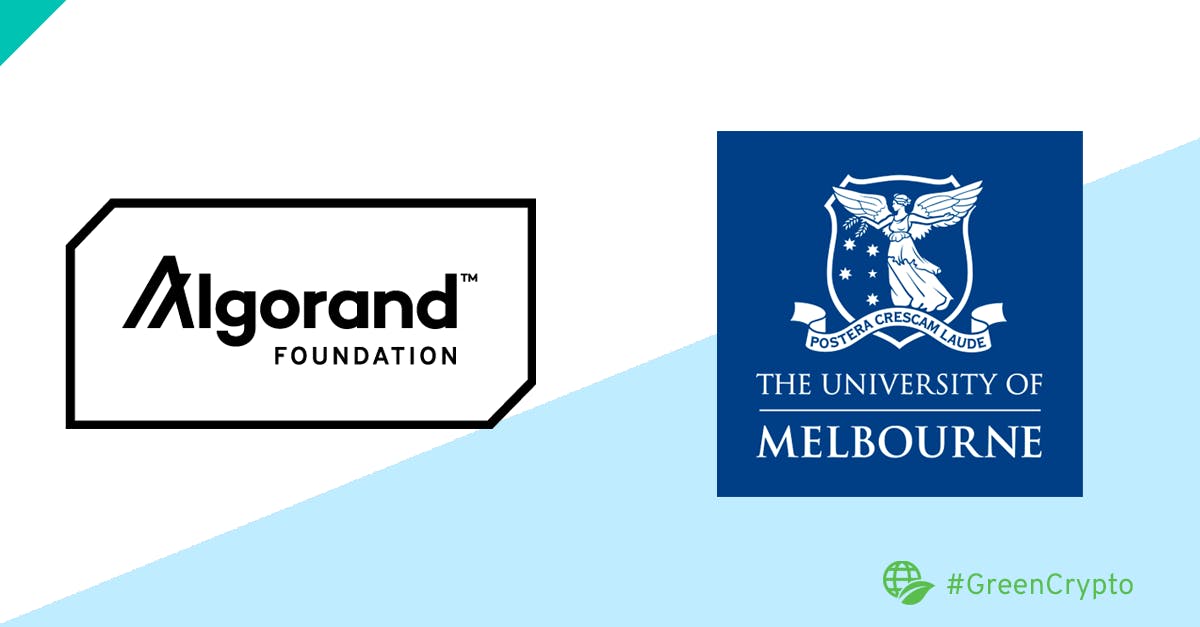 November 25th, 2021 - The Algorand Foundation is delighted to announce that it has entered into a partnership with the University of Melbourne to build and execute a world-class cryptocurrency and blockchain course. The partnership is part of the Foundation's ongoing efforts to support education and participation in blockchain technology and is supported through our multi-year 250M Algo Grant Program. 
As Australia's top ranked school for Computer and Information Science (QS Rankings), the University of Melbourne (UoM) is looking to rapidly grow and expand its research training and educational offerings in the field of blockchain and cryptocurrency technologies. Through the partnership we will launch a world-class cryptocurrency and blockchains course under the leadership of cryptocurrency expert A/Prof Joseph Bonneau and Dr. Shaanan Cohney.
University of Melbourne (UoM) will implement an advanced curriculum on blockchains and cryptocurrency at the University of Melbourne within the next 6- 12 months.  The Class will explore the tools and challenges for building scalable, reliable, and energy efficient blockchains. Students will also learn the important technical fundamentals including authenticated data structures, byzantine fault-tolerant consensus protocols and SNARKs. The class' approach will include hands-on project work for students to 'get their hands dirty' as well as rigorous training in the mathematical fundamentals that underlie the blockchain space. 
"Educating our students and community with the knowledge and skills to engineer our future is at the heart of our mission," Head of School (Computing and Information Systems), Uwe Aicklen said. "The launch of our partnership with the Algorand Foundation is an opportunity to grow our ability to teach and research in an area of growing importance to the global economy."
"We are delighted to announce our partnership with University of Melbourne (UoM) today," said Sean Lee, Algorand Foundation CEO. "We look forward to partnering with UoM as they develop and build out an esteemed cryptocurrency and blockchain course for their current and prospective students". 
Hugo Krawczyk, Principal Researcher and Head of the ACE Programme at the Foundation added, "We are excited to support this course designed and taught by Joseph Bonneau, a worldwide leader in blockchain research and education - we can't think of anyone more qualified to do this work."
The Algorand Foundation is proud to support this project with funding through the Algorand Foundation Grant program. For more information about the University of Melbourne,  please visit their website . If you are interested in submitting a project for support from the Algorand Foundation Grant program, please apply here.