July 24th - 25th, the China blockchain community saw the return of the World Blockchain Conference 2021, a two-day offline event full of inspiring talks and innovative exhibitions hosted in the heart of Hangzhou City, with full support from the local government.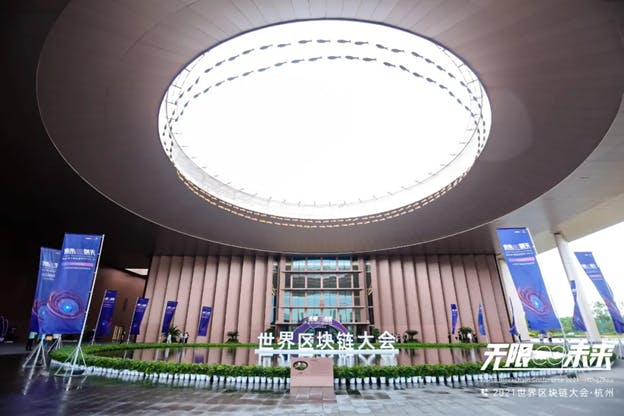 The conference brought together more than 100 global blockchain practitioners and enthusiasts to look into the "infinite future" of this industry, attracting over 8000 attendees from all walks of life, full of passion to learn and seek opportunities in the blockchain space.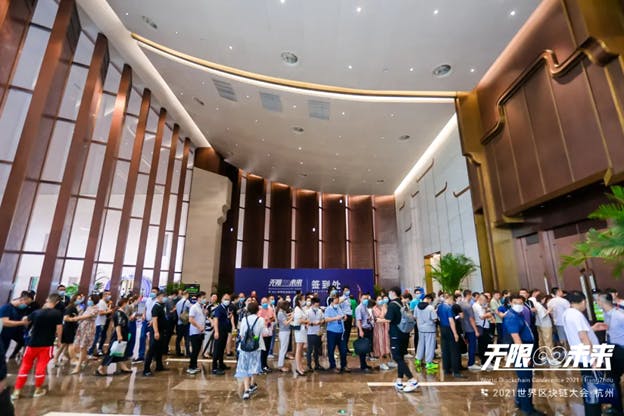 Recognized as the top public chain in the finance sector, Algorand Foundation was invited to join the public chain panel session to share our views and visions. In the meanwhile, the Algorand booth had become one of the most popular spots in the conference. A queue even formed outside the booth with participants who were interested to learn more about Algorand and our partners.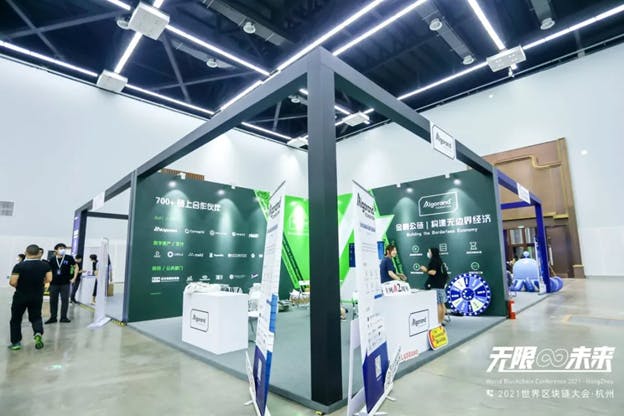 Joined by ecosystem partners Props, Republic and Algomint, the Algorand Foundation Asia team focused the booth on showcasing the Algorand technology and the growing ecosystem, filling the booth with brochures, explainer videos and dedicated project swags, as well as encouraging participants to download the Algorand wallet and experience the less than 5-sec fast transactions on spot.
Algomond, a collectible cards NFT community project building on Algorand, also prepared some pretty NFT cards gifts for the conference which was quite a catch among the Chinese community.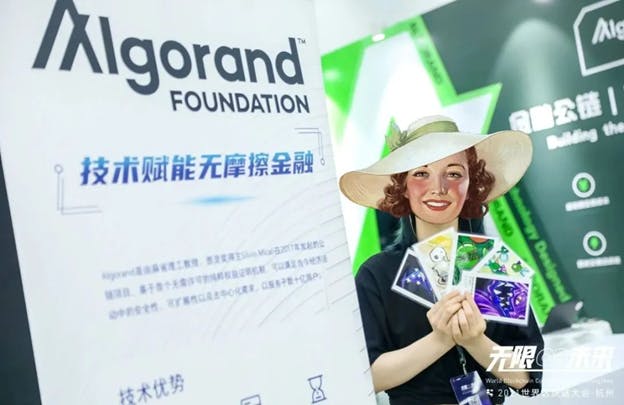 On the 2nd day, Summer Miao, the Head of Communities Asia Pacific at the Algorand Foundation, joined the public chain panel session and shared her view regarding the DeFi outburst and the challenges which Algorand has encountered in the past 2 years. The speech received positive feedback from the audiences, bringing up a good interest among the local blockchain developers and projects to build on Algorand.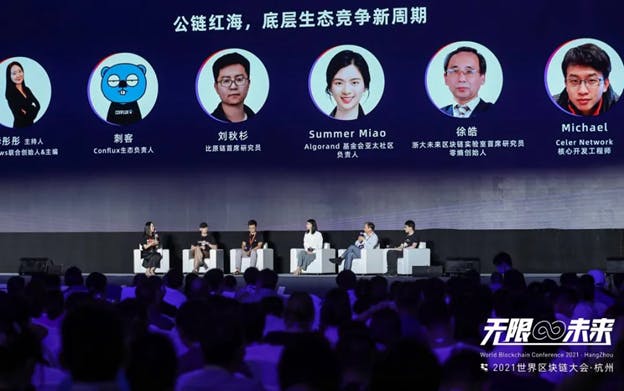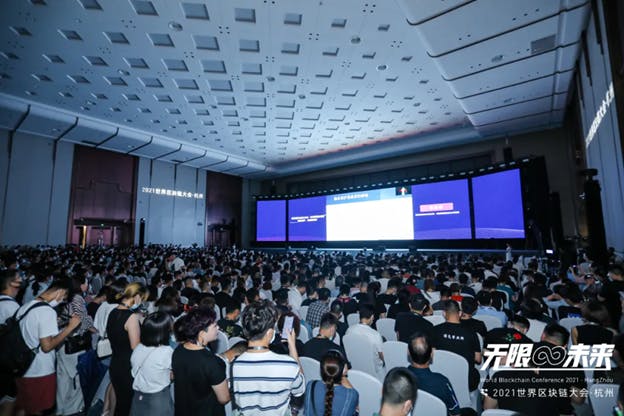 The video recap of the panel session (Algorand's cut) will be available on YouTube shortly.
Thank you to all the participants who supported Algorand. The conference has come to an end but Algorand's journey continues. We'd like to invite you all to witness an infinite future based on disruptive blockchain technology! Stay tuned for more Algorand events to come!