The Algorand Foundation is a Company Limited by Guarantee (CLG) with the incorporation issued by the Accounting and Corporate Regulatory Authority (ACRA) in the Republic of Singapore.
Mission
Together with our community, we are building trusted, public and permissionless  infrastructure for the borderless economy.
The Algorand Foundation is committed to the development of an inclusive and transparent system where anyone can build prosperity through decentralized applications and projects, no matter where they are.  The Algorand Foundation will provide assistance with the network launch, along with initial governance and evolution of the public blockchain, with a primary goal of promoting broad participation and decentralization of the network. The Algorand Foundation is helping make the borderless economy a reality.
Core Technology
We believe that a public, permissionless, pure proof-of-stake blockchain with an open source approach is fundamental to delivering on the vision of a borderless economy.  
The Algorand consensus mechanism is designed to promote open participation, security and performance within a network that is decentralized by design. With consensus on a new block being reached as fast as the block can be propagated throughout the network, Algorand's transaction throughput is on par with large payment and financial networks, all securely scalable to billions of users. And Algorand is also the first blockchain to provide immediate transaction finality without the fear of forks.
Learn more about Algorand's core technology at www.algorand.com.

Team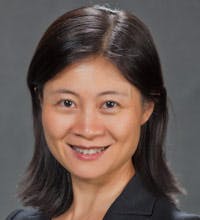 Fangfang Chen
Head of Operations, Algorand Foundation
Fangfang joined Algorand Foundation from State Street Corporation, where she held a number of management positions in both the US and Asia-Pacific region over her 12 year tenure there. Most recently, Fangfang was chief operating officer for the Asia-Pacific region, where she oversaw day-to-day operations across multiple businesses and directed transformation efforts in support of business growth.  Fangfang was a member of State Street's Asia Pacific ExCo, the senior most strategy and policy-making body in the region.  
Fangfang has extensive financial services industry experience, having held strategy and management positions at Fidelity Investments and American International Group. Prior to that, she was a management consultant, leading strategic engagements for Fortune 500 clients. Fangfang holds a Master of Business Administration degree from Yale University and a Bachelor's degree in economics from the University of International Business & Economics in Beijing.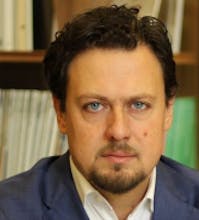 Massimo Morini
Member, Economic Advisory Committee, Algorand Foundation
Massimo is a member of the Algorand Foundation's Economic Advisory Committee and also serves as head of Rates and Credit Modelling, and Coordinator of Model Research, at IMI bank. He is Professor of Fixed Income at Bocconi University and teaches Blockchain and Cryptocurrencies at Swiss Finance Institute Lugano. He has been Advisor and Trainer at the World Bank, the Monetary Authority of Singapore and several private and public financial institutions.  He published several quantitative papers and is author of the seminal books Understanding and Managing Model Risk, and Counterparty Credit Risk, Collateral and Funding.
Massimo's main areas of interest are rates and credit modeling, risk management, and technology-enabled transformation of financial markets. He authored the first articles proposing blockchain and smart contract solutions for financial instruments, often quoted by US regulators. As board member, he headed the Valuation, Collateral & Risk Management working group at R3 blockchain consortium of banks. He led the development of smart contracts for collateralized derivatives with trusted computation on Ethereum. In the field he researches on decentralized financial market infrastructures, layer-two solutions and stability mechanisms, and his work on blockchain featured on Coindesk, Bitcoin Magazine, Harvard Business Review.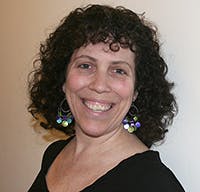 Tal Rabin
Head of Research, Research Fellow
Tal Rabin is a researcher whose general area focuses on cryptography and, more specifically, on secure multiparty computation, threshold cryptography, and proactive security. Her works have been instrumental in forming these areas.
Tal obtained her Ph.D. in Computer Science from the Hebrew University, Israel in 1994. She joined the cryptography group at IBM Research in 1996 and managed it from 1997 to 2019. She has served as a member of the SIGACT Executive Board and a council member of the Computing Community Consortium. She has initiated and organizes the Women in Theory Workshop, a biennial event for graduate students in Theory of Computer Science.
Tal is a Member of the Academy of Arts and Sciences, a fellow of the ACM and a fellow of the International Association of Cryptologic Research (IACR). She is the 2019 recipient of the RSA Award for Excellence in the Field of Mathematics and winner of the 2014 Anita Borg Women of Vision Award for Innovation. Tal has been listed by Forbes as one of the World's Top 50 Women in Tech for 2018.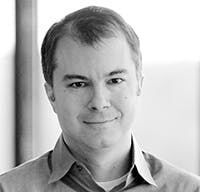 Craig Gentry
Research Fellow
Craig Gentry joins the Algorand Foundation from the Cryptography Research Group at IBM Research. While a PhD student at Stanford and a summer intern at IBM, he built the first fully homomorphic encryption (FHE) scheme, a breakthrough for which he won the ACM Doctoral Dissertation and ACM Grace Murray Hopper Awards. Continuing at IBM, he developed next-generation FHE schemes, including "BGV" and "GSW", and worked with Shai Halevi (author of HElib) and others to make FHE more practical. He has also contributed work on zero-knowledge proofs ("Pinocchio"), signatures (BGLS aggregate signatures), and cryptographic program obfuscation (helping to build the first plausibly secure construction). For his work on FHE and obfuscation, he won the MacArthur "Genius" Award in 2014.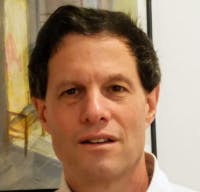 Shai Halevi
Research Fellow
Shai Halevi research covers most aspects of cryptography: from public-key to symmetric cryptography, constructions, cryptanalysis, and foundational work. It includes breakthrough results on multilinear maps and obfuscation, advances in the theory of homomorphic encryption, and the implementations of both the HElib homomorphic encryption library and of branching-program obfuscation.
Shai is a Fellow and a board member of the International Association of Cryptologic Research (IACR). He is the recipient of the 2017 SIGSAC Outstanding Innovation Award, the Eurocrypt 2013 best paper award and the IBM Pat Goldberg best-paper awards in 2004, 2012 and 2013. He is the chair of the steering committee for the TCC conference, and was program (co)chair of ACM-CCS 2016, Crypto 2009, and TCC 2006.
Shai obtained his Ph.D. in Computer Science from MIT in 1997 and has authored more than 100 publications with over 20,000 citations. Prior to joining the Algorand Foundation, he was a researcher at IBM Research.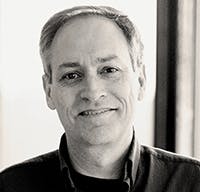 Hugo Krawczyk
Research Fellow
Hugo Krawczyk has contributed to the cryptographic design of numerous Internet standards, including IPsec, IKE, and SSL/TLS. His SIGMA key exchange protocol serves as the cryptographic basis for both IKE and TLS 1.3 handshake. Hugo is a co-inventor of the HMAC message authentication algorithm and the designer of HKDF, the emerging key derivation standard adopted by TLS 1.3, Signal, WhatsApp, Facebook Messenger and more. He contributed to the theory and applications of pseudorandomness, zero-knowledge, key exchange, password authentication, threshold and proactive cryptosystems, and searchable encryption.
Hugo is a Fellow of the International Association of Cryptologic Research (IACR), the recipient of the 2015 RSA Conference Award for Excellence in the Field of Mathematics, the 2018 Levchin Prize for the development of real-world cryptographic schemes, and multiple IBM awards including two corporate awards. Prior to joining the Algorand Foundation, he was a Distinguished Research Staff Member and an IBM Fellow at IBM Research.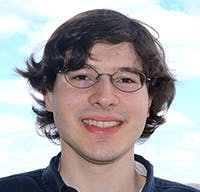 Fabrice Benhamouda
Researcher
Fabrice is a researcher in cryptography. His interests range from theoretical topics to the implementation of secure multiparty computation protocols and their integration in blockchain systems.
Prior to joining Algorand Foundation, Fabrice was a researcher at IBM Research. Fabrice obtained his Ph.D. in Computer Science from the École Normale Supérieure, Paris, France in 2016. He was awarded the "Prix de thèse Gilles Kahn 2017," a French excellence award for Ph.D. theses in computer science, and an honorary mention at the ERCIM Cor Baayen Young Research Award 2017. He has received the best paper award at Eurocrypt 2018.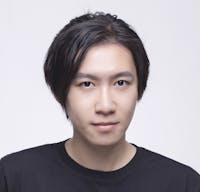 Haichao Zhu
Associate Director, Developer & Ecosystem Development Asia Markets
Haichao is the associate director at Algorand Foundation. He works on developer community building and ecosystem development.
Before joining Algorand , Haichao worked as a developer, researcher, and product manager at Nervos project, where he helped with product development and marketing. Haichao was also a researcher and developer at Microsoft Research Asia in Beijing, Tokyo University in Japan as well as Hasso-Plattner-Institute in Berlin.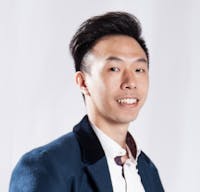 Michael Teh
Financial Controller
Michael joined Algorand Foundation from TCL, a multinational electronics company, where he was the financial controller overseeing global financial management in the mobile devices division. Michael was responsible for the financial and risk management in TCL mobile devices sales to over 160 countries throughout North America, Latin America, Europe, the Middle East, Africa and Asia Pacific.
Prior to TCL, Michael worked in one of the Big Four accounting firms, leading audit engagements for listed companies and MNCs. Michael is a certified public accountant and holds a BBA degree from the Chinese University of Hong Kong.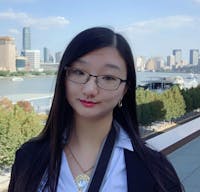 Sophie Wang
Marketing Manager Asia Markets
Sophie is a marketing manager of Algorand Foundation and holds a B.Sc. in Finance from Donghua University and an M.S. in Media Management from Fordham University NYC.
She is passionate about emerging technology and blockchain's potential to bring about social change.  A social media strategist at heart and content marketer, she joined Algorand Foundation to build and grow a thriving community in China.
Before joining Algorand Foundation, Sophie worked as a marketing professional at several local and international companies. Her past experience includes helping out at the FoST and New York Advertising Week before joining a Shanghai-based cloud computing company working in tandem with their VIP service providers: Microsoft, Amazon Web Services and Alibaba.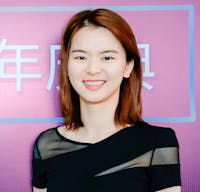 Summer Miao
Marketing Manager Asia Markets
Summer is the China marketing manager of Algorand Foundation, responsible for go-to-market execution and operations including marketing strategy, event planning, public relations and community management in China and Southeast Asia.
Prior to joining Algorand Foundation, Summer worked at High Performance Blockchain, where she focused on content creation, social media marketing and business development. She also helped to run the Korean marketing project and generate business leads for HPB in 2019.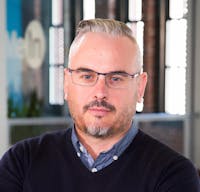 Stephen Duignan
Head of Marketing
Stephen joined the Algorand Foundation from LogMeIn, a SaaS technology company focused on the development of industry leading UCaSS, IDaSS and CE products, where he was VP International Marketing & Strategy. In this role, Stephen was responsible for building and executing LogMeIn's go-to-market strategy for its international market expansion in Europe, India, APAC and LATAM. Prior to LogMeIn, Stephen worked in market growth and expansion roles in companies such as SanDisk and Dell Computers.
Stephen has over 25 years experience in building marketing teams and marketing strategies that have delivered successful geographic expansion in a range of industries and markets. While Stephen's career has been built in marketing, he originally graduated with a BSc. in Applied Physics from Dublin City University. The intersection of technology, science and building markets is Stephen's passion.

The Algorand Foundation is a Company Limited by Guarantee (CLG) with the incorporation issued by the Accounting and Corporate Regulatory Authority (ACRA) in the Republic of Singapore.